what is your fav way of traveling?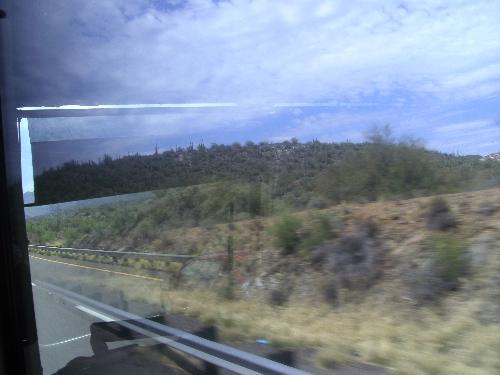 United States
July 18, 2009 1:16pm CST
the bus,plane,tran,or the boat i been on all exsped the boat i like all but i like the plane the lest i think we are going to crash every time i get on one. So how about you whats your fav way of traeving?
5 responses

• Philippines
20 Jul 09
My favorite mode of traveling is definitely by plane. I don't like traveling by boat or ship because it makes me dizzy and nauseous. I also don't like traveling by train or bus because it takes too long to get to the destination. Sometimes, it can also be an inconvenience. To add, airplanes make me giddy with excitement. I simply like the feeling of being on an airplane. I love airplanes.

• United Kingdom
19 Jul 09
My favorite way to travel is by train because I love going somewhere by railway. In the day I like to sit in a comfortable seat with lots of legroom and look out of the window. In the night I enjoy sleeping in a bunk in a compartment and wake up in the morning feeling refreshed. I have traveled on trains in Europe, the USA, Australia, New Zealand and Kenya. Next year I hope to go on trains in Canada.

• Philippines
19 Jul 09
If i am in hurry I like it with a plane but for the safeties mode of traveling I better take a boat...thanks


• Canada
18 Jul 09
When travelling within the country, I like travelling by bus or by train. That's very relaxing and can enjoy the scenes along the way. Some of the routes here are so beautiful, through the valleys, along the rivers. When travelling abroad, have to take the plane ofcourse. The ship would would take many many days. That would be good only for holiday cruises !