Bluegrass

United States
4 responses


• United States
9 Jan 07
Thats cool.To each his own.What kind of music do You like?

• United States
7 Jan 07
bluegrass music as far as the instrumentation itself is great. The instruments are traced back to early English/Irish music traditions As far as those that sing bluegrass, I always thought of them as men who were blessed with wonderful tenor voices that don't quite know how to use them. Tenors are supposed to be rich sounding almost bell-like, not nasally as alot of bluegrass musicians are

• United States
9 Jan 07
Yes but that is the what makes bluegrass different

• Cambridge, England
8 Dec 06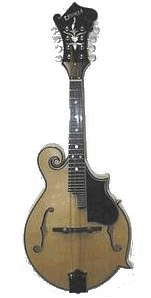 Uh huh! I'm a wannabe bluegrass musician, I think (well, I did once play in a small-time bluegrass band but that was before I took up the mandolin and got into English and Irish music). On the whole, I prefer Old Timey to Bluegrass but there are some fantastic and inventive newer bands about who have taken Bluegrass out of its rather commercial rut towards the realms of jazz.