Have you watched Lalola?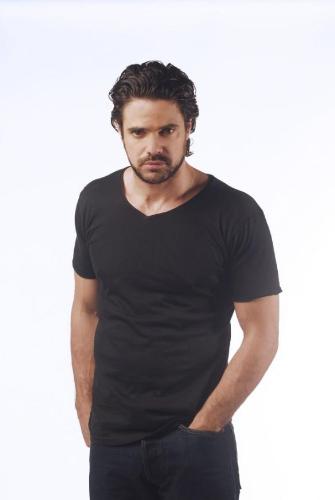 Malaysia
July 20, 2009 9:56am CST
Hi all!Are you a telenovela addict? If yes, have you watched the Argentinean telenovela "Lalola"? My country just aired this show a couple of months ago, and since then I have been a big fan of this TV series. This is a funny/romantic story that revolves around Lalo who inadvertently transforms into a woman, namely Lola and then by a twist of fate, fell in love with his/her co-worker,the brawny Facundo. Besides being fun to watch, I think that I may have a huge, huge CRUSH on Facundo (Luciano Castro). Yep, he's all what a woman wanted in a man, tall and manly, with a set of beautiful black eyes, rugged features, a romantic at heart and a loving daddy. (Okay, this is me being daydreaming again...). Anyway, after doing a little research on the Internet, I'd discovered that there's another version of this story in Spanish where Octavi Pujades plays the role of Facundo. (May I add that this is another Latin heart throb). There's also a Phillipines's version of Lalola, I think... Okay, this is not a review, I'm merely opening a discussion about this Lalola telenovela. I hope that whoever else who may have watch it to please respond to this discussion and share with me their infatuation with this telenovela... Thank you for reading. Happy Mylotting guys!
1 response

• Philippines
21 Jul 09
I watched Lalola, both tagalog version and Argentina telenovela, is all about that man named Ramiro lalo padilla, who has working in a magazine company, and he is a very intelligent man and have a good idea to share with the company, and he is a play boy, when the company prepare some party to launched their new product, and one of the girl curse him to be a girl, for fooling and playing that girl,and one day he wake up to go to the company and after he wake up he notice the changes through out his body,his mind, the way he speak, she become a girl, so she call it lola,and she even know that the girl he make for fun are curse him and the later days she fell in love on facundo not knowing that he is a boy before,this story are full of learning and experiences and full of love until now i still watching it.

• Malaysia
21 Jul 09
Finally, a fan! I agree 100% with your comment. Thanks for your feedback friend.