Lunar real estate?

United States
July 24, 2009 9:04pm CST
If someone offered you the opportunity to buy a plot of land on the moon, would you accept it? Why or why not? Personally, I'm not sure if I'd accept. I hate flying in airplanes--flying to the moon would be too much for me. lol Anyhoo...would you be up for buying lunar real estate?
3 responses


• United States
25 Jul 09
Ooo, that would be nice. I'd like to live up in the mountains over there, myself. It'd be so pretty. Thanks for your response!

• Philippines
25 Jul 09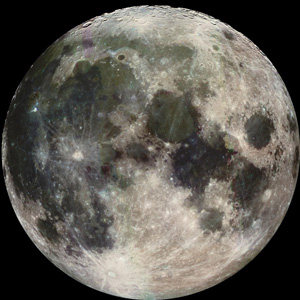 I actually think that it is pretty cool but of course I have to consider if the moon can actually be habituated and also I don't want to live there alone. If I have lots of money, I think it will be a great experience to travel to the moon but not so much buy a plot of land there because there are too much things to consider first.:)

• United States
25 Jul 09
This is true. The craters and other features of the moon's surface would have to be scouted out to make sure it would be safe to inhabit. Then there's the problem of water and food and other things like that. I don't know...maybe the shuttle or whatever space vehicle we have in the future can bring gobloads of supplies back from Earth to the moon. Thanks for responding! :D

• Philippines
25 Jul 09
If it is possible for human being to exist in the moon and live there, I will accept the offer. Our planet earth is now over populated. We are now experiencing air pollution, so many garbage, so many crimes. It is still a wonderful creation of God. I think It is quiet interesting to live there.

• United States
25 Jul 09
I think it'd be cool just to go bounce around up there with no gravity. Maybe the scientists could come up with housing units that have an artificial gravity, but once you leave the house, you could just hop, skip, and jump your way to work and not worry about pulling any muscles.

Thanks for your response!