do u believe in love at first sight?

India
November 13, 2006 3:27am CST
i think its false in each and every case coz that infatuation.not love at first sight
8 responses

• Pakistan
21 Nov 06
No, I believe on that love can happen any where with any one. By the way, mr/miss what ever u r from where did u get this picture????? So sad! I too like this baby but did n't change my alivator bcuz i pasted my real pic.

• United States
21 Nov 06
well. i disagree...in some cases it is true. the first time i saw my husband, i fell for him. although we danced around it for a while...he told me he felt the same way when he saw me. most of the time its 'lust at first sight' but some people are different. it all depends.

• India
21 Nov 06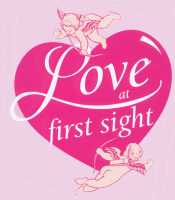 yes i beleive in love at sight. but sometimes it is just a attraction but after sometime attraction will change into love.