Will People hate or forgive Michael Vick?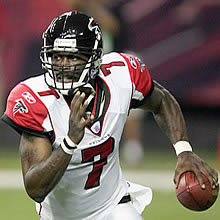 United States
July 25, 2009 8:07pm CST
Im interested to see whether people will hate or forgive Michael Vick? I know the more established Animal Rights organizations have a vested interest in hating Michael. For groups like Peta and Organization for the preservation of animals, Michael Vick is their poster boy for bringing attention to their cause and their issues. The most importantant thing is how does Michael Vick handle himself. Will he be remorseful and contrite? Im sure Michael still has the talent. He was probably one of the most talented quarterbacks the NFL had ever seen. He could throw a ball on the run 70 yards. He was also the best running quarterback ever. Will He get a chance to play again? I think he will, the question is what will he do with his opportunity.
1 response

• United States
26 Jul 09
I think Michael Vick will be forgiven by some and not by others. It looks like NFL commissioner Goodell will reinstate Vick but if someone signs him he'll be suspended for four games before Vick can play again! The NFL will forgive him and there will be some teams who be interested in him. Vick will end up somewhere. Thank God the Packers,my team,will never go after Vick! Anyway anyone who abuses animals I will never forgive! That is the way I am! PETA will never forgive him and other animal sociaties! A lot of sports fans have or will forgive Vick. So will regular people. I think Vick is past his prime mainly because he has been out of the NFL for 2 seasons and servered time for his crimes. We don't know yet what shape Vick is in. So this will be interesting to see what happens!