And then there was chocolate, like magic!

United States
July 27, 2009 4:08pm CST
I was just thinking to myself, I wish I had some chocolate and then I remembered I did! I needed cash a few days ago so I went into the store and picked up a bag of peanut M&M's and used my card to get cash back. I kept forgetting they were in my purse until just now! Yippee! A few of those and my sugar/chocolate craving was settled and there are still more left in the bag should it return later. Don't you just love it when things work out?
10 responses


• United States
28 Jul 09
I have heard that too! I am hoping it will be true tomorrow when I finally get that friggin' car part!

• United States
28 Jul 09
No, Hon, that was a different part. Blew a hose over the weekend and they couldn't get the order in before the deadline to get it on the truck so I had to wait until today. Today the truck comes and they do their inventory and lo and behold it's the WRONG FRIGGING PART! This is making me crazy.


• Poland
31 Jul 09
Hmmmmm M&Ms are one of my favorite. Sometimes I buy chocolate and other desert items then stash them in cupboards and drawers and forget about them so whenever I get the craving I rummage through my cupboards to find something until one day I don't find anything as I had forgotten to buy more and that I ate everything I had. I am being more careful of what I buy lately but then when I search I don;t find so I think I need to go shopping tomorrow to have something for the weekend since I'm staying in.

• United States
1 Aug 09
Try this: get a bag of the bite sized individually wrapped version of your favortie chocolate bar and keep a few in a small cannister and then put the rest in the freezer. Because you have to wait for it to thaw you will eat less and when you get a craving the chocolate is preserved in the freezer.

• United States
27 Jul 09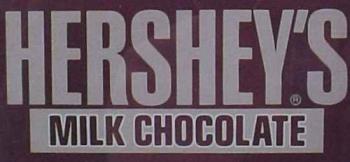 Now I am thinking I need some chocolate...lol I bought a big chocolate bar last week, intending to eat just a portion of it. Well don't you just know I began eating it while sitting here in mylot. Before I knew it, I had eaten the whole darn thing...

I am getting ready to bring a friend to the store soon and I know I will buy some chocolate. I think it would be safer to buy a small bag of M&M's and if I eat them all it won't be so bad. I love chocolate..

Blessed be, Mari

• United States
27 Jul 09
Just got back from the store... I opted for the small hershey's bar...

Mari

• United States
28 Jul 09
I like Hershey's Symphony with the toffee bits and nuts. I get the big one and keep it in the fridge. It usually lasts a few days and sometimes I actually forget its in there and get a nice surpise later, lol!

• United States
20 Aug 09
oooohhhh... darn it..now I have a chocolate craving...but i am sure there is nothing in the house, as i am pretty sure i ate the last brownie last night when the same craving hit *pouting*

• United States
23 Aug 09
Oooooh! I love brownies! I can't remember when I last had one...

• United States
29 Jul 09
Mmm I did that the other day. Walgreens has Mars candy on sale for $.49 cents and I had a dollar off of 2 coupon! 2 free candy bars right?! Anyway I ate one and tossed the other in my purse and forgot about it. Last night after I got off work, I was really craving some chocolate, but I did not want to stop and get some as I was going to bed as soon as I got home (I don't get off work until after midnight). Anyway I found the other snickers and it was magical. and then I found 5 dollars...

• United States
29 Jul 09
Now that's what I'm talking about! Candy and cash!

• Singapore
28 Jul 09
Oh great, chocolate! No wonder Mommaj wants to raid your house! Let me see, a small package of M&M is hardly worth the effort for me to join in the raid. The airfare will cost much more than the price of the chocolate. I love to eat chocolate with coffee. Dark chocolate with creamy coffee, that's the nicest way of eating chocolate. Why dont you try it? It tastes really good, and if you eat like this for a year, I bet you have to make the door wider.

• United States
28 Jul 09
Ha Ha, that is all I need, not being able to fit through the door! Then you and MommaJ will take turns writing about how Canellita got fat!

• United States
27 Jul 09

LOL, yessss, I do love it when things work out, and little surprises like remembering about your M&Ms are some of life's sweet little blessings. Yayyyy! Karen

• United States
28 Jul 09
Just had a few more! Had to wait a bit and let my dinner digest but responding to responses for this discussion made me want chocolate again!

•
27 Jul 09
What a wonderful thing to happen - I know the feeling. When you get a chocolate craving it can be so strong, and to find that you have some is like the answer to a prayer. You would think that there are so many things that are much more important, but at the time chocolate is all that matters!

• United States
28 Jul 09
LOL, it was a good thing I remembered I had it because if I had been suffering and then found it later I would really have not been happy!

• Netherlands
27 Jul 09
haha definitely. it makes me so happy. i usually have unknown chocolate stashed in my room so i never run out of chocolate - very useful hhaa :P it may sound a little disgusting but it's fantastic for one of those midnight cravings which i have quite often.

• United States
1 Sep 09
I like it when things like that work out! This actually reminded me of the other day when I saw some candies at my momma's, they were... Oh I can't remember the name of them but they're like those soft candies... DINNER MINTS, I think they're called... In any case, I said ooh and acted like I was going to take them, I turn around (not facing her) and she says "too bad you didn't see these" or something like that... and POOF I turn around and guess what she has? ... Are you guessing ...? Yep, Milk Chocolate M&M's! She offered to let me take them home, but I didn't, I'm on a diet! Ah, no I haven't had any chocolate cravings lately.

• United States
2 Sep 09
Awwwwwww! Too bad you couldn't take the M & Ms! I had some praline topped cheesecake yesterday and all day today I've been wanting another piece, lol!