The Buchanan Love Drama

United States
3 responses

• United States
28 Jul 09
It is hard to not want Bo & Nora back together since they were so great once upon a time, but that was really ruined and I just don't think they can get that back. I don't think Clint and Nora make a good couple either. Charlie & Viki should be together and Clint should not be with Viki. So Charlie & Viki yes and no one else.

• United States
29 Jul 09
Nora is so tough it's hard to find a match for her amongst the available.

• United States
31 Jul 09
I think Nora's problem is she is so self righteous than tough. I don't care for her.. never have!

• United States
31 Jul 09
Me either but I did feel bad for her in that whole Daniel Coleson scandal.

• United States
28 Jul 09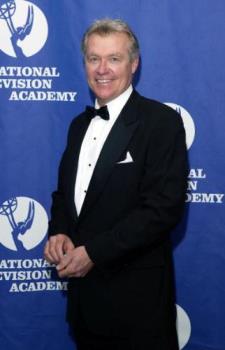 Well I agree with you, I prefer Bo & Nora, Charlie & Viki. I don't know what the heck Clint will do, but I think that's the way it's going to go. Probably he'll go hang out in the barn and get drunk...a true "Buchanan" ..lol Probably there will be some big twist we don't expect... I guess we'll see sooner or later, but that's my view of how it should be..for now anyway. Brightest blessings, Mari

• United States
29 Jul 09
Now that would be interesting, I really liked Clint's interaction with Lindsay before the whole Bo fiasco. They make a good couple.

• United States
31 Jul 09
Yesterdays show ended with Bo at the jail talking to Lindsey... I am glad they are bringing her back... they need something to spice the show up...and since they won't get rid of Todd.... I can't stand selfrighteoud Nora...never have. What an insult to Bo to lower himself to her level! What disgrace to put her with anyone! But with CLint - no, doesn't work, but I sure don't want her back with Bo - let him have Lindsey back.. thos two I ilked together. And it was a bit of fun with Clint and Dorian together! But Charlie and Vicki - those two are a good match. Guess if she ever wanted Clint back, she wouldn't ahve married 8 times! IT was funny on yesterdays show where she told Noelle all her husbands.. did you remember them all? I did but forget about Roger..what's his name. That was the one she fell in love with while being Niki Smith.