Need suggesions on Dell Inspiron Laptops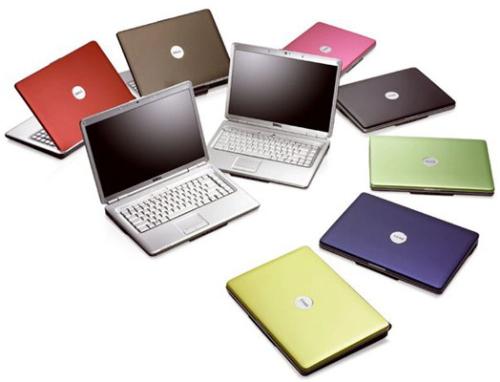 India
August 1, 2009 2:58am CST
Well, I was planning to buy a dell Inspiron laptop.......and i have got some good feedback that they provide support through phone which means I don't have to wait for a technician to come to my place and work on my system, I can troubleshoot it myself......that really sounds good......also I can get my parts replaced if anything goes bad..... Please share your views on this.......I will go ahead once I get some feedback from all my friends here.........Thanks in advance......
6 responses

• India
1 Aug 09
one thing i have noticed, that dell computer don't provide by default the dial up port, it depends, most people don't need it, but just in case.. i would like to tell you that, it doesn't come with dial up ports, the inspiron and studio series, both of them don't have the dial up port, it is nothing big if you never use dial up, as for me i need it coz i need that, where there is no internet connection and just landline i use dial up even though it is extremely slow. in rest all aspects dell laptops are cool


• India
2 Aug 09
Ohk I guess you are talking about the RJ-11(modem)port right?? well I don't use dial-up so it doesn't really matter, and for a laptop these days people prefer wi-fi or the cable connection......so I am cool with it......thanks a lot for your info !!!!!


• India
1 Aug 09
Dell laptops r very good.I am using 1520 one for 2 years and so far no hardware prob. Go for the one with a dedicated GFX engine

• India
1 Aug 09
Oh that's really good to know........ Well whats a GFX engine ????

• Poland
1 Aug 09
Hi, I have bought my dell inspiron 6400 some 2 years ago and it is still working fine. I never had any problem with it and I use it everyday for long hours and sometimes leave it on even during the night to download. I highly recommend Dell. Also about 5 of my colleagues have bought Dell some have a more recent version than mine but no one ever complained.

• India
2 Aug 09
Ok, thanks a lot for the info, I guess it is really worth the buy !!!!

• Australia
10 Sep 09
Hey, Well I can't actually recommend any Dell Inspiron laptops since I haven't used any or bought any. But a fair few of the people I know have bought a Dell XPS laptop, and they are quite happy. Make sure you have a good day, Happy Lotting!!

• India
7 Sep 09
Hi that is True ..for all software issues dell will help you in troubleshooting over the phone .. in case its a part that you can replace on your own they will ship you the part and in case its a part that you cannot replace by your own they will either send a technician to your place or will pull the system back to dell for repair depending on the warranty type that you have

• Japan
2 Aug 09
hi, my company has bought dell laptop and LCD display online three years ago, don't have much time to wait, next day they arrived,dell laptop is good, except the temperature is a little high, it has no problem happened until now. LCD display got green screen last year,seem LCD was turned on all day long two years, finally picture tube became aging.