Which fast food chain has the best fries?

United States
10 responses

• United States
2 Aug 09
I think burger king has the best fries

• Malaysia
28 Sep 09
Hello Bigredbaseball, I have tried fries from Mcdonalds, KFC and ANW. I like Mcdonalds fries the most! It is the most tasty! It served in hot and fresh! The KFC served the most lousy fries. No tasty at all, no fresh at all and I just don't like it. My daughter like to eat fries too. She likes the Mcdonalds french fries the most!


• Canada
26 Aug 09
My favorite place for fries is A&W. There fries are crispy, not salty (i hate really salty things), and have a yummy taste to them.



• United States
2 Aug 09
I like the fries from McDonalds best but they have to be fresh and hot. I do not care for fries from fast food if they have been sitting around for awhile.

• United States
2 Aug 09
I would have to say McDonalds. I do love to eat them but I rarely get them. They are just so greasy and it really does mess my system up! I don't care for Burger Kings now do I care for Wendy's fries. I do love to get the baked potatoes from Wendy's though!

• United States
2 Aug 09
I don't normally eat fatty. In fact that is the opposite of what I like to do. But come on, who hasn't indulged once in a while. I'm sorry to say, but Wendy's fries are not salty enough for my taste. McDonalds has good fries, if you don't mind eating there after seeing Super Size Me. But, as for my favorite, I would have to go with Arby's (spelling) fries. It isn't a single frie, it is more like a checkered pattern of fries stuck together. If you have one in your town, go pick some up.

• Philippines
2 Aug 09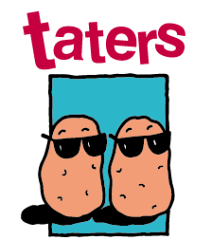 Well, the best I ever had tasted was at Taters. They have the best fries ever. There's this mall that we go to and it's the only mall that have Taters in it and Oh my do they have this yummy delicious tasting fries. I wouldn't change them for any other. You should taste them..I bet when you do you wouldn't want the others...

• United States
2 Aug 09
I think that McDonald's has the best French Fries. I'm not to fond of the French Fries from Burger King. Although, I do like the French Fries from Wendy's.