Advantage and Disadvantage of Netbooks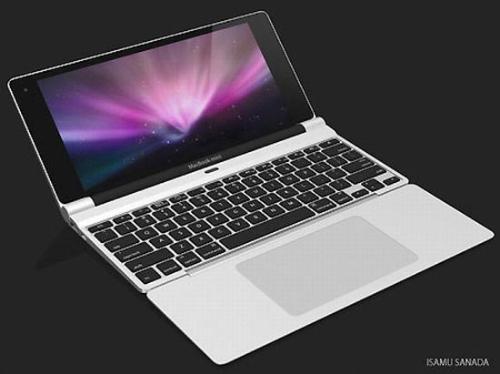 Philippines
August 3, 2009 11:48pm CST
Netbooks now a days beginning to get more and more popular among internet users. Netbooks are primarily designed for web browsing and emailing, and they most run under windows XP or linux operating system

. We all know some of it's advantages like it is light weight and easy to carry wherever you will go, and it is very cheap when it come to price than the other laptops. What do you think are the other advantages of buying and using a Netbook? And as well as the disadvantages of using it. Thanks and Happy MyLotting

.
6 responses

• United States
4 Aug 09
Netbooks are not that great.First it does not have disk drive capability.The one I had only lasted 3 months.First,the built in mouse quit working and I could not cut and paste.Then the screen shattered very easily.I got that fixed.Then the power cord burned a whole in it,which in turn burned the motor up.All this in 3 months time.It was woth the $250 I had paid for it.
• United States
4 Aug 09
I would have to agree. I know many people who have owned them. Their major complaint is that the keyboard is far too small and cramped... They do, however, seem to be perfect for something like a child's first laptop. Coming with XP i wouldn't say is a drawback.. It works far better than vista.

• Philippines
4 Aug 09
That's right Net books don't have that much hard disk drive capacity, and they don't come with any disk drives. I's a pretty bad experience of yours, you have only used your net book in a very short time, and you have experienced a lot of problem from it. It's so sad for to waste your hard earned $250

. I have heard a disadvantage from you, now lets see what are the other members might say. Thank you for sharing your experience with netbooks. God bless. Happy MyLotting

.

• India
5 Aug 09
As we know it is smaller in size but the advantage is its portability.I think it mainly good for Email and web browsing because its purpose concern.The main advantage is that simplicity its working for portability and looks some note books looks so small and pretty cute looks.That is rocking performance and stylish.Some software didn't work in note books due its specification generally note books seems less computer power that's works for simple application.I think Games didn't work well through note book.Note books are for only business executives and other workers.It is good for simplicity and calculate simple applications.I don't think a software engineers didn't buy these type of note books.As they purchase they should have Lap top other wise less chance for moving in to Note book PC. Happy My lotting.......

• Philippines
6 Aug 09
Good day HOW2DO, Yes indeed netbooks are small in sizes and it very portable. And you are right that it is only good for email and web browsing, and I think that is the reason why it is called a netbook (net + book)

. And there are lots of netbooks that comes in a stylish look, and you can choose from a variety of design or you can just change it's cover to suite your mood and personality

. Thank you for your response and thank you giving for giving us your bright inputs. God bless. Happy MyLotting

.

•
2 Sep 09
whatever you do if you are looking at working with a company called 2020netbooks.com I SAY RUN FOR THE HILLS AS FAST AS YOU CAN UNLESS YOU WANT TO GET TAKEN FOR $395!!!!! MAKE SURE THAT YOU DO YOUR RESEARCH ON THIS COMPANY,IT WILL PAY OFF!!! THIS GUY MR JAMES HILL IS THE BIGGEST IDIOT AND JERK YOU COULD EVER MEET HANDS DOWN GUARANTEED!!! WHEN I ASKED BASIC QUESTIONS ABOUT HIS COMPANY HE GOT VERY DEFENSIVE AND EXTREMELY RUDE AND STARTED YELLING AT ME!!! IF YOU DONT BELIEVE ME GO AHEAD AND GIVE HIM A CALL AND ASK SOME BASIC QUESTIONS ABOUT HIS COMPANY AND WATCH WHAT HAPPENS!!!!! BUYER BEWARE!!!!!

• Philippines
5 Aug 09
You are correct, netbooks are lightweight to carry around especially if you're always on the go and its dirt cheap compared with conventional laptops. I have a laptop while my younger sister has a netbook. I have tried using her netbook a few times and it wasn't great. The disadvantages of netbooks for me are: 1) its very slow to read and download files when you're using it 2) the memory capacity is very low 3) Linux is not user friendly like Windows XP 4) the monitor is so small that I can't really see what I am doing 5) its not really good to use for chatting I still prefer to use my laptop though I have to use my sister's netbook when I visited my parents' house sometimes.

• Philippines
5 Aug 09
Good day sophie_dfuss, You find a lot of disadvantages of using a netbook

. I think it is so slow because it don't have a powerful processor, and the capacity of of its disk is very low, but there are some netbooks that offer large capacity disk drive. Any way thank you very much for your response, and thank you for sharing your experience with a netbook

. God bless. Happy MyLotting

.

• China
4 Aug 09
The bigest advantage i think is cheapness. People who don't have enough money can buy it to meet the needs of computers. It's also easy to take. I heard that one of their disadvantages is about hard disk. Maybe it's not as stable as laptops. Well, for some who just need to log online, it's enough.

• Philippines
5 Aug 09
Good day flyingsnow Netbooks are very cheap, and it is very affordable to buy

. That will be the great factor that other people will buy and use a netbook. And about the hard disk, yes it's true that it is one of it's disadvantages because it has a small capacity

. God bless. Happy MyLotting

.

• Malaysia
4 Aug 09
Dear brienn,, A very informative topic for discussion...salamat (thanks!) To begin with....my son won a Lenovo netbook from Buena Vista for the movie 'Race to Witch Mountain'...it is white in colour. Actually there are 4 choice of colours with a convertible case..nice! One side grey for boys, or convert inside out become pink for girls! Very light, compact and convenient to carry around! It thas been for 4 months plus already, his favourite companion, he brought with him along whenever he go out shopping or restaurants with free wi-fi facilities like One Utama Shopping Ctr, Starbuck Cafe, Old Town Coffee etc. I find that the keyboards are too small for my fingers, but it is ok! Advisable to use with a mouse...XP is very good, very compatible... Because of its size, it is very conveninet to put inside a small backpack or handbag...the perfect size of netbook should be 10.5", I think the 8.9" (if I not mistaken, to small the keyboard and bad for reading, the words will be too small). The setback will be it do not come with a CD drive.. but be creative...have to use pendrive then! Overall, my son is very happy with it! All the best and do keep in touch!

• Philippines
4 Aug 09
Your son is very lucky enough to win a Lenovo notebook. I have seen some Lenovo netbooks, is it the one with the rectangular shape? Netbooks are really cute, and very stylish too, like what you have said there are some Netbooks which offers a convertible cases just like a normal cellphones, so that we can suite it to our personality

. And you are right about Netbooks don't come with any cd drive, and about the keyboard issue, I think its pretty much difficult for those people who have big fingers like my cousin to use a netbook, i think a netbook will look like a cellphone to him cause he really a big man

. I am very happy that inspite of the disadvantages that you have stated, your son is very happy with his Lenovo netbook

.

• United States
4 Aug 09
They are cheap and easy to use. Disadvantage you can overload it easy with just music