How about illegal immigrants earning their citizenship as an American through...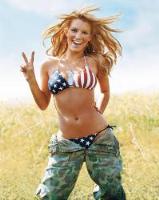 United States
August 28, 2006 1:17pm CST
the enlistment into our military? My point is by serving the U.S. in the Military (for say 4-6 years) then they will have earned the right to live, work, send kids to school, receive government benefits, etc, etc, that all other Americans (born or earned citizens). They can receive same paygrade and treatment as current soldiers...but now they EARN their citizenship...not drain our goverment programs, etc. This would also help take care of ANY discussions of the Military bringing back a "draft". These illegals would now benefit our country with the highest respects, learn a skill or trade, learn english, etc. What do you think?
5 responses

• United States
29 Aug 06
Here's my route for going from an illegal alien to a US Citizen. 1. Two years in the military or stateside military support for those unfit for duty. 2. Comprehensive english speaking and writing ability. 3. Annual proof of employment for 4 years, showing income taxes paid, and social security withholdings. But here's the awful thing about this. We talk somewhat shamefully about how we forced the Indians into labor. We forced Africans into labor. We forced Chinese into labor (re the railroads of the 1800's). Now here we are, using this illegal work force to build homes, make beds, clean tables, fight wars, and down the road, we'll need them to fund social security for our baby boomers. How's that for a kick in the pants?


• United States
28 Aug 06
I think they should be given their citizenship for serving, but they should learn english before they are allowed to serve. They would have to have their green card and proof of working here in my opinion before they could enlist and enlistment should be the same as american soldiers.

• United States
28 Aug 06
As far as I know you must be a green card holder or born citizen to join the US Army. Where have you seen otherwise?

• United States
28 Aug 06
If you earn it you earn it, my question is how good of a soldier will they be? What kind of pride will they have? What screening process will they go through to prove they arent working for the other team? What about the languages? Will they be required to speak and write english? I don't think they should get any cuts and need to pass the minimum requirements. You can join the Army for as little as 2 years, for you to earn to citizenship I think you should be required to do the max enlistment of 6 years. Proove with out a doubt you are an american through and through