I don't know what to do with myself...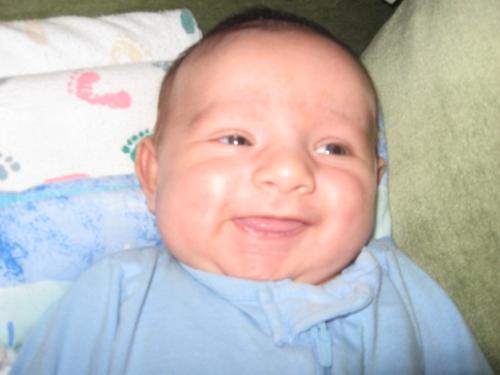 United States
August 9, 2009 5:10am CST
I have just said goodbye to my children. My parents are taking them 8 hours away ro the beach. They will be gone until next weekend. I don't know what to do with myself. They have only been gone for 20 minutes, and I feel lost. I don't know if I will survive the week. This is the first time that my 4-month-old son has been away from me. I didn't even leave him when I had to have surgery. He stayed in the room with me overnight. Oh, what will I do?
6 responses

• Philippines
9 Aug 09
Hello rmorefield, What you feel is just natural.But i guess i can't live a day without my 4 months old baby.It is okay for me to have my kids a vacation with my parents when they aged 6 and up,but not my 4 month old baby. Well,i don't know your reason for letting your parents take your baby.You may have good reason for doing so.Just relax then,they are your parents and remember that grandparents loves their grandkids more than their kids ( as granny's says ).Becoz,as they says,grandkids are the results of their long life and a plus bonus for them.

So,im sure your baby will be fine with them.

• United States
9 Aug 09
There is no doubt in my mind that my children will be perfectly safe and happy. The reason I let them take the baby is because I have clinicals all this week (I am in nursing school). I have other family members here that would have been more than happy to watch him, but there is a problem. He has reflux really bad and will stop breathing with no warning. My parents and myself are the only ones that have been trained to get him going again. And I am not sure that someone other than my parents or myself would watch him constantly like he needs. I really had no choice but to let him go. I couldn't miss clinicals. I will just take my extra time this week and study extra hard, I guess. (I hardly ever have any time to myself.) I just miss him so much.

• United States
9 Aug 09
As long as you know and trust the people who are caring for them, you have to put in your mind that this is awelcomed and much needed break for you to have some free time! It is hard to have your children gone, and it is natural to be a little worried and wonder how they are managing without you. But I am sure they are fine-you wouldn't have agreed to let them go if you had any doubts they wouldn't be ok, right?

• United States
9 Aug 09
You are right. I know that my parents will take excellent care of all of my children. And I know that they will all have a great time. It's just really quiet around here. But I guess I kind of need that, too.

• United States
10 Aug 09
Do something you enjoy. What did you enjoy doing for fun before you had kids taking up every waking second? Read a book or watch a movie, a bike ride or tennis. A romantic dinner with the hubby.

Sounds like you will still be busy with clinicals but do try to enjoy yourself.


•
10 Aug 09
I understand your reasons for letting your son go with your parents and you have done the right thing but I am sure that does not make it any easier. Concentrate on whatyoui have to do amd make the sacrifice worth while. Just think of the joy when you are reunited again

•
9 Aug 09
Im sure you will be fine, just relax they are in good hands right?

I know its hard to be away from your children but the break will do both you and them a world of good, plus you can used this for some "me" time, spend some time relaxing and catching up on things. They'll be back home in no time

• United States
11 Aug 09
you can use this time to do things that you couldn't do before. I know what your saying that you will miss them but you can get so much done and pamper yourself. Get closer to your hubby. Relax read a book, go shopping without having to visit every bathroom in every store. I usually go dumpster diving when I don't have my kids with me. Its in a newspaper recycling bin but its still fun and I don't have to worry about what they are doing. Take a long hot bath and read a book in the tub for an hour. I use to do that before kids lol. The list is endless. Our lives revolve around our kids and when they are not around it is kind of boring at times but I am sure you will find something that you could do to pass the time.