Which is the best Intel or Asus?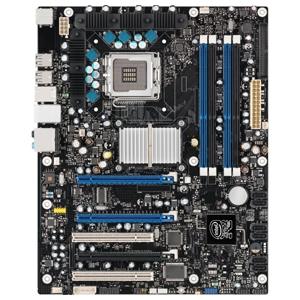 India
August 10, 2009 4:29pm CST
I think Intel is best motherboard manufacture i had been using it for years i had noo problem with intel motherboard so much reliable on it intel® quality, reliability and support, but it have high price which huge for me to buy noweverdays, when i upgraded i changed my motherboard to asus with amd processor wow it is so good that i can play games without graphics support where as in case of intel i have to pay extra money for the graphics support..asus have every good performance and can be reliable as that of the intel motherboard..Guys what do you think share you experience about the two motherboards... can you tell me which is the best one and why?
4 responses

• Italy
11 Aug 09
i think intel products are good and quality ones!!bu you knwo it depends also which kind of performance you want from your pc and so...in some fields as graphics intel is less powerful than nvidia for example if you want play games or high ddicated graphic memory so it depends!!as rpocessor and motherboard i like intel products uch more than amd-asus ...especially in processor i found intel much powerful than amd fo example especially in the era of multi-cores..where amd processor will be hot so fast and oftne .intel ones more improved and high perfromances...

•
11 Aug 09
I think that Intel® is the best because they are the ones who make the chipset and the socket and know best about their components. However, the integrated graphics inside some of the Intel motherboards are inferior to dedicated graphics from Nvidia and ATI. Gigabyte is also a very good motherboard manufacturer, with very good build quality.

• India
11 Aug 09
Hi, sathish. I think the two are so good in their field that to decide on one is really tough. But, i would rate Intel a bit higher coz the kind of marketing is something that also comes under success, and it has been superb in that. As for reliability, i have seen neither asus nor intel motherboards failing. But, you are quite right, at the present time of recession, the price does matter a lot that goes against intel. Happy Mylotting!!

• Canada
10 Aug 09
Newer motherboards have great gpu's onboard which help with video performance. I personally like Asus over intel mainly because I'd rather intel focuses on their processors and lets Asus worry about something their good at. When a company does too much of everything, quality of the initial item goes down which should never be the case. I've used Asus for many years and prefer their mainboards/motherboards over other brands.