What do you think..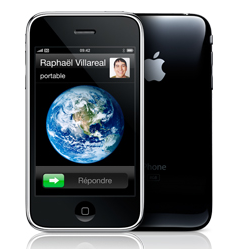 Malaysia
August 11, 2009 12:36am CST
Is it true Iphone 3G to messy and difficult friendly users?
2 responses

• Italy
11 Aug 09
I think iphone is not difficult to use it for users of different levels as regards hi-tech!!normally iphone have a simple os and so don't support the multi-tasking and so i think is really easy as amny other propietory os for cellphones!!Normally functionalities are not so advanced and so may be it is not a worth as many people thought before had one in their hands but i think is really simple to use!!

• Australia
11 Aug 09
Hey there, I have the iPhone 3g and also have a Blackberry Storm that work supplied me so i'm not trying to biased here :), The best thing about Apple is they make very easy to use products especcially the iPhone and iPod, anyone can pick one up and work it, for example if they want to check out your photos all they have to do is tap the 'photos icon' the software is designed to be very self explanatory and anyone can use it easily.