Tasty food Vs Healthy food.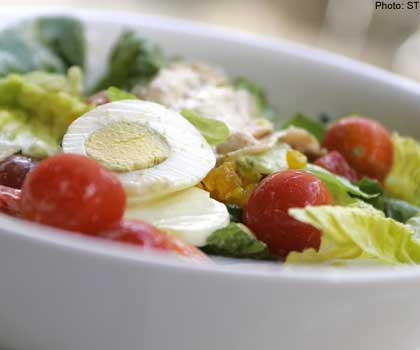 India
August 12, 2009 2:34am CST
The food that taste good are mostly bad for our health, like those junk foods but there are healthy food that do not taste that good and we dont take them often. However the taste matters, only still it crosses our throat but health is important until our lifetime. What would you prefer, taste or health? do you know any healthy food that tastes good?
6 responses


• India
13 Aug 09
but people prefer junk foods than natural things like fruits and vegetables...

• China
13 Aug 09
I love healthy, I think we all love healthy. Therefore, I suggest that as much as possible food choices. For example, I am in the market to buy vegetables, I would choose to buy those farmers. Cultivation of vegetables because they are generally natural growth. There are eggs, but also try to select farmers. Eggs purchased in supermarkets were down from the assembly line on the eggs, nutritional value is not high. Taste, is that the level of their own cooking you. However, occasionally some of the food the taste good, but the body does not have any great impact on the food not be overstated. However, do not eat.

• United States
12 Aug 09
Actually, I have found (the hard way) that our tastes can be totally reprogrammed. I could not eat for a long time and I changed my habits when I started eating again. I can override sometimes (just for comfort foods sake! ) but as a general rule, I have learned to like the tastes of what is good for me rather than what is considered "tasty".... plus, I feel a lot better overall. The mornings after I do indulge,I have a difficult time rnning and I'm very sluggish.. so I stay with healthy for the sake of feeling better!

•
12 Aug 09
I love chocolate and even though its not that healthy I still endulge. I think a little bit of naughty stuff is allowed from time to time. But generally I eat healthily.

• India
12 Aug 09
I like both :) Though i prefer healthy food i need to satisfy my tastebuds once in a while with tasty food. I think what matters is to cook or buy healthy foods that are tasty. I like all Indian fast foods (veg) that is healthy (contains vegetables, sometimes fruits, very little fried items) and tasty (also contains pepper, salt, tamarind and other masalas/spices). :)