Does your family love your cooking?

India
August 14, 2009 8:12am CST
My family members love my cooking and usually they appreciate it if it really tastes good. They do find faults also sometimes but enjoy my recipes. I have a good appreciation for my cooking from my relatives and friends too. I try lot of new recipes and mostly come out successful. My son is my best critic and points out the difference in taste if any. How about you? Does your family enjoy and love your cooking? Do they comment on it?
9 responses

• United States
14 Aug 09
I have a knack for cooking for the most part and I enjoy it too, so I am pretty good in the kitchen. I have 3 kids, plus my fiance, and I usually get lots of compliments for th dinners that I put together. I know certain foods that each of my family members won't eat, so I don't get upset if one person doesn't care for something every now and then. But, yes, they do tell me when they liked it!

• India
15 Aug 09
So kind of you to take care in the interest of everyone and cook according to their liking. Good day to you, thanks for your response.


• India
15 Aug 09
Good that your family enjoys and comment on your cooking. Thanks for your response.

• China
14 Aug 09
they didn't like my cooking at frist.but by my hard study,my cooking became better better,and they like my cooking very much.so i feel happy

• India
15 Aug 09
Yes you feel so happy when your family appreciates you for your cooking. Thanks for your response.

• India
20 Aug 09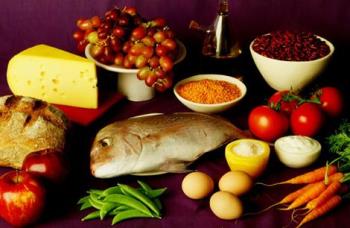 In my family i am the only person to cook.My children and my husband they don't know anything about cooking,so they have to eat it.But sometimes they appreciate and sometimes they find out faults.But my son and daughter they always appreciate my cooking.

• United States
20 Aug 09
The men of the house (except my little brother, who rarely has anything good to say about any of the food I make) usually appreciate or like the foods I make. Although everyone's pretty unanimous that my food is "weird". My mother usually refuses to try anything I make. But I love to cook and I'm a fair hand at it. So none of anything anyone'd say will stop me xD

• India
17 Aug 09
LOL. This is an interesting question.

I am a typical India and my husband born and brough up in American. So, you can guess about how our kitchen will be. I know to prepare many Indian dishes and my husband likes some of them. I often prepare those dishes. I don't know to prepare many American dishes, but my hsuband is a good cook and I like most of them. I am in the process of learning cooking American dishes. Hope I can learn it quick.

• Philippines
15 Aug 09
Yes, my family likes my cooking because of all the people at home I am the best LOL I really experiment some cooking and the family are the tester. But there's always some criticism like my nephew doesn't like the taste. Well, kids don't really like healthy delcious cooking most of the time.And most of all, they are too busy and I'm the only one left alone at home to cook.


• India
14 Aug 09
Yes they do! I experiment with all cuisines and it is taken very well and appreciated. Appreciated so much that Everybody tells me "That was really very good. We look forward to your cooking,.....next year if we are still there!"