Aug 15th Independence Day(India).....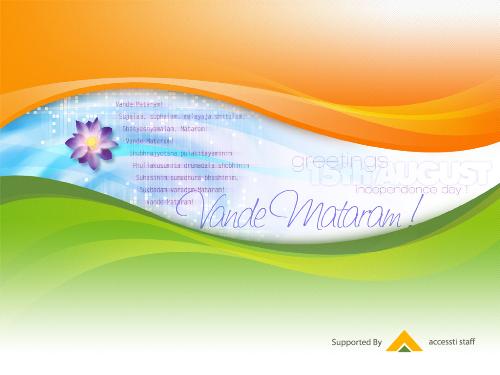 India
August 14, 2009 1:49pm CST
Hi friends "Happy Independence day" to all Indians over here and others too,Independence is for all. After a Lot Of Struggling by our Freedom Fighters We got Independence and We are living very peacefully now.We need to remember all our freedom fighters. So All of salute once for the great people who died for the india and for the indians for freedom.I appreciate if you guys participate in this discussion by saying jai hind.. Thanq u..!! JAI HIND...!!!
3 responses

• India
15 Aug 09
Yeah, friend. All we Indians owe our independence and the progress we have made to all those who didn`t care for their lives to give us a better life. Jai Hind!!

• India
14 Aug 09
yeah..VANDE MATARAM.. just now i watched the movie Gandhi in some channel.being an Indian,i myself was laughing at the way we tackled british.had Gandhiji been not there we would have celebrated 100th year of independence tomorrow... anyways,salutes to all the souls who won us our freedom.. jai hind

• India
15 Aug 09
Well, friend, who knows? If Gandhiji had not been there, you might not be celebrating your independence day at all. I request you, don`t mock your own independence, just because you have been granted with it without any effort.

• India
18 Aug 09
jai hoooooo i love india....land of diversities... most beutiful piece of geography... salute to all the jawans who lost their lifes for the struggle... what a grandeur their life is... comon people...dont just look upto them..be one and get ready to pull your country from the clutches of global terrorism and snagging corruption.. together we can.. or can we...?