who am i ?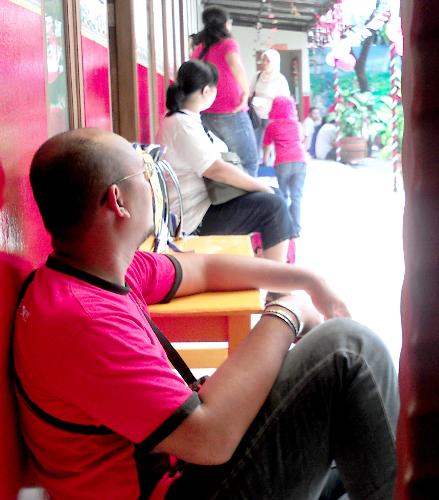 Indonesia
August 22, 2009 1:46am CST
Who am I ? a question troubled to answer, we more easy and prefer to ask, who are you ? and some one will likely reply with short sentence, "I was worker, I am a male, I was ..... " and else, that all answer just ask characteristic seeming, characteristic that are visible by eye. What the purpose of introducing yourself ?
6 responses


• United States
22 Aug 09

Hello there. The purpose of introductions is for two people to begin to know each other. As to how we answer the question, who are you?...it depends on who is asking and why they want to know. We identify ourselves with many terms trying to help others know who we are. I do think we have more trouble answering to ourselves "who" we are, for their are many aspects that make us who we are. Karen

• Indonesia
22 Aug 09
hello advokatku, Who am I? hehe... I remember with the movie with the movie star is jakie chan. He lost the mind because his head give impact. So, he save by indian community... hehehe.. very funny. Who am I? For me, I introduce myself about my name, carrier, my family and what is strength, opportunity, treat and weakness for my self

• Philippines
22 Aug 09

that can only be answer by you. introducin your self meaning to tell others who you are and what you do or what have you been doing your entire life.but if you have trouble getting to know yourself, there's always a way for you to look at it. but only you know the answer, you just have to search for it



• China
25 Aug 09
who am i? the 3 word question,looks so simple,but,how to answer it well is a hard work. i watch a movie last week,a boss of a big company lost his memory,he don't who he is. and ,the worst is that he only remember what happende in 15 minutes. he rely on note book and camera to live............ when i recall the movie,i feel,to be a ordinory people is a happy thing . so i think,"who am i?" we are ordinory people ,it's enough.