Are you a good listener? Today's world,evryone needs someone to lend their ears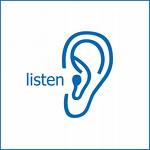 India
August 25, 2009 8:07am CST
Undoubtedly,the deepest feeling of the human heart is to be understood.Everyone wants to be respected and valued for who they are-a unique,one of a kind,never to be-cloned individual.Think about a situation when someone didn't take the time to understand and listen to you.You can show your care by simply taking time to listen without judging and without giving advice. The problem is that in today's hectic lifestyle and world of instant gratification, most of us are losing out on the simple and important things in life,that is to listen to your loved ones and make time for them.Listening is one of the 4 prmary forms of communication,along with reading,writing and speaking.We people talk we seldom listen because we are usually too busy preparing a response judging or filtering their words through our own paradigms. So please lend me your ears for sometime:) and tell me do you listen to ur elders and loved ones,friends and people in general...
2 responses

• United States
2 Oct 09
I consider myself a good listener. I listen to what my friends have to say and then if they want my opinion i will give it to them. I Think for the most part people just need someone who is there to listen to what they need to say, without saying anything back.

• Australia
22 Sep 09
Hey, Yea I am actually more of a good listener, than a talker. I like to listen to what other people have to say rather than listen to myself rattle along with what ever I have to say. I like lending myself my ears. Make sure you have a good day, God bless and Happy Lotting!!