investment programs are good as long as...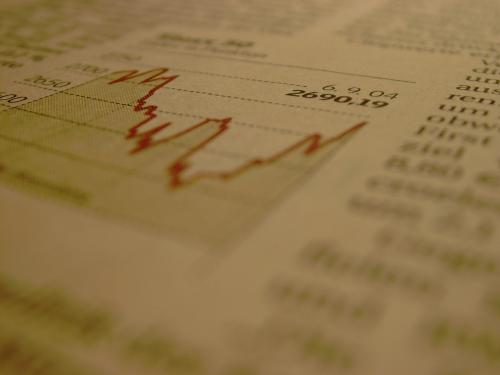 Philippines
August 27, 2009 3:05am CST
you don't get greedy... I've tried a couple of them and been successful in my first two weeks. I settle on low investment programs with small and reasonable returns. I always love compounding interests rates, it brings wonders. My friends had been scammed with most of them, and that's because of lack of thorough research and aiming for easy money in just a few days. Most of them had been online for quite awhile and I always try to target ones that have strong background and several positive feedback from its members. FYI, most investment programs deal with stocks or gold some with investments in bonds or other sorts. How about you, have you tried dealing with stocks, investments or other of same interest?
3 responses

• India
27 Aug 09
Yes friend! I have been involved with investment programs. I just used the amount that I earned online for these programs and I think it is better. But I don't use HYIP's. I don't trust most of those sites. Which sites have you been with? And which is your favorites? I usually do offline investments in stocks and bonds and other investment vehicles according to the situation and offer. Happy Mylotting!

• Sri Lanka
27 Aug 09
What is HYPI's ?... I have seen this abbreviation on other sites well, but don't what it stands for, could u please explain it to me...

• Singapore
28 Aug 09
I prefer to invest in stocks directly. At least I can choose what to buy, when to buy and sell. I'm quite good at picking stocks, not good at timing the sale. The price always shoot up a couple of weeks later after I sell the stock! I guess I need more patience and confidence in my judgment.

• Philippines
28 Aug 09
yes, that's very common issue. In my case, i just remind myself that I sold it to the amount that I want and I never look back if the price rises after I sell... that's just how things are...

I just remember two of my officemates, I always buy when they sell, coz it often happens that stocks go down whey both of them are selling... lol...

• Sri Lanka
27 Aug 09
I too know some Online Investment Sites, but I didn't invest yet coz I was not sure of them... The sites I know are: [b] www.vcinvestgroup.com http://aimtrust.com www.onisgroup.com www.my-investment.com [/b] If u don't would u please tell me the sites from which u succeeded.. If you don't like to make it public, I shall add u as ma friend, so that u may PM me the link... what does FYI stand for?

• Philippines
27 Aug 09
oh FYI means for your information. I always try to research first and see if they have a lot of votes, I usually choose the ones at the top 5 list with minimum invest of $1, $5 or $10... I'm not that into investing too much more than that, specially if it takes 15 days to see the outcome... there are few which pays really fast.