What are you doing while mylotting?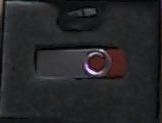 Singapore
August 27, 2009 3:08am CST
So dear friends, what are you doing while you are mylotting? As you know each page in mylot takes time to upload and move on to the next page so what are you doing in the mean time.... At my workplace we are going to give 250 thumbdrives for guests who are arriving for a ceremony, and I am doing this boring job of checking whether all the drives are working or not, and in between I mylotting... how about you?
2 responses

• Philippines
27 Aug 09
lolz.... i like your topic!!!!! surely everybody can relate to this.. and its easy to respond to... no deep thinking required! okay....... while im myLotting... im surfing on the other page... and Im doing laundry at the same time... while looking after the kids......... i also eat while mylotting... i can't talk on the phone (it makes me hard to think) i watch TV too!!!

• Singapore
27 Aug 09
Thanks patofgold23, I thought about it while I was doing this boring job of checking the thumbdrives.... The last line of your comment made me laugh, its like you do everything while mylotting, I dont mylot at home, only at work place... have a nice day...

• Philippines
27 Aug 09
o yes dear.. time's too precious to be doing just one thing... i can do many things at the same time.. i guess that's how mothers turn to be.. i cook, do laundry, check emails, text...all at the same time... not a single second to waste.. like here in mylot.. we try to make as much money as possible before we log out right? time........tsx tsx tsx...precious precious!