Our view of helping others today compared to yesteryear's...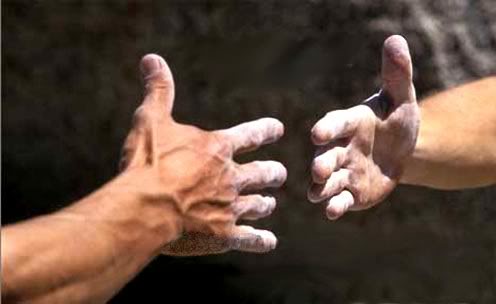 United States
August 27, 2009 11:29am CST
I have been thinking about this for some time now. And it has nothing to do with my own situation but being where I am now does make me think about it more. When I was little before my Dad got his job at GM,we were struggling. We had a neighbor who would come over every week with boxes and bags of everything from food,to toiletries. She would get her church to do donation drives for us and my mom would help volunteer for the church when she felt up to it to try to help repay the kindness. We were never judged,looked down upon,and never turned away from anywhere we tried to get help from. I look at today and wonder how did our mindsets change so much? Today if you ask for help you go threw the wringer with not only the places you go to but also your peers. People are now scamming others for money,some charities aren't even real,people holding signs on the side of the road may live in nicer houses than you. People lie,cheat and whatever else to get help from the state and anyone they can. And then we have the honest people out there who are struggling. People that can't get help because of the "bad apples" of the world. I second guess myself handing a dollar to a guy on the corner because what if he really doesn't need it? Before I donate online I ask myself is this person legit? I judge yes. I wonder what I am teaching my child? I wonder if she sees when people turn us away and how she feels about that? I understand why we think they way we do,but I hate that we do it. Do I need help yes,am I being called a scammer and everything else because of it yes. Why? Because people are like that in this world. There are so many people who need help and are struggling and some you may even know here on mylot or some other site,and they will never ask for help because they have seen how people get called scammers,or whatever and say "wow I don't need that extra grieve,I won't even bother". And that is sad if you ask me. Do you think we will ever change? Will we always continue to judge? Will we continue to not help people because of what we have seen and heard? I really don't know. I do know that when I get back on my feet I will do my best to not second guess,because in the end I will be teaching my daughter that helping others is always a good thing,no matter what.
6 responses

• Shingle Springs, California
27 Aug 09
I guess it's like being hurt in a relationship. Once that happens, you never look at things the same way again. There are so many scammers and scam warnings that people don't trust any more. It's sad because then people who really need the help don't get it. I also think we're not as close as a community. We used to know all our neighbors and their situations and if they needed something you just helped. We've all grown distant from one another. But then some people are also just either naturally suspicious or raised to not trust. My husband's whole family for example. They will do anything for one another, but if it involves helping somebody they don't know, they ALL have the attitude that EVERYBODY is out to scam them.

• United States
27 Aug 09
Your analogy is so right on Dawn! Yes it is just like being hurt,we forgive many times but never forget and we carry it with us forever even if we realize it or not. And this is very true about our communities and our neighbors. Kids used to play with kids next door. We used to talk to their parents and have block parties,and have a great time. Now we all have out blinds closed to the world so to speak.

• United States
23 Sep 09
I totally agree with what you said about not being as close as a community. With cell phones, the Internet, and other technology being so prevalent in our society, people don't seem to want to bother getting to know the person next door let alone someone "on the street". It used to be that you could walk down the street and say "hi" to someone, and you might strike up a nice conversation. Eventually, if you saw them enough, that would lead to a feeling of camaraderie if not friendship. Nowadays, if you walk down the street and try to say "hi", people generally either look at you like you are insane or totally ignore you.

• United States
23 Sep 09
yes purple we do tend to look like nuts when we try to be nice or friendly. It is kind of sad when I think about it. But it is the way it is.

• United States
23 Sep 09
Unfortunately, you are right that the scammers and people trying to "work the system" ruin things for everybody else. My cousin had six kids, but both parents had good paying jobs, and their schedules allowed for both of them to share in the parental responsibilities, so everything was great. Then, he was diagnosed with a terminal illness and couldn't work. She was fired from her job, because she took too much time off trying to care for her husband and the kids. They thought they had a good "nest egg", but that disappeared pretty quickly due to all the medical bills, etc. She took work wherever she could get it, but it was really rough trying to juggle everything not to mention the fact that she wanted to spend as much time with her husband as possible. When they asked for temporary assistance, you can imagine what was said. Why did you have so many kids when you can't support them? Why don't you or your husband get a job? People were so rude without knowing any details! When she explained the situation, most people were obviously embarrassed that they had been so rude and judgmental. However, why should she have had to explain all the painful details of her situation? Shouldn't it have been enough that they needed help for a little while? It's not like these people were actually giving her the money, but they felt like they had a right to torment her because it was their "hard earned tax dollars" that were helping to support her.

• United States
23 Sep 09
Sorry for the "rant" there, but it just touched a nerve with me.


• United States
23 Sep 09
It's OK to rant here,that's what friends are for right? And I so know what you mean. I can't get ANY help. I am so stressed out anymore I just don't know what to do. the only thing keeping me going anymore is being on mylot and trying to stand strong in my faith we will make it threw. but things are looking worse everyday. So what ever happened with your cousin? Is her husband ok?

• United States
23 Sep 09
Thanks purple it is nice to have a hug now and again. I wans't even going to be on here today but I have to try to make payout.....now don't think wrong of me I do love you all here but I really need the money too. Of course I also had to stalk you and lam

b,donno where he is though


• Australia
22 Sep 09
Hey, Well actually their are many people out their that do not want to help people because they are afraid if something might happen. Their have been countless cases where a person that tried to help, had been injured by the person. Make sure you have a good day, God bless and Happy Lotting!!

• United States
28 Aug 09
I never give money to the people standing on the corners. But I will help friends and family or even strangers that I read about in the paper. We have had to have help this past year. It`s tough to go through hard times. We came very close to losing everything. Then my hubby got a better position at work. We should be ok now. And now I feel guilty because I have a few friends that are still struggling. So many people right now are hurting and losing their homes. It`s awful. I really wish this all would stop and the economy would get better. My two boys ages 21 and 18 can not find work even after going to Job Corp and learning a trade.

• United States
28 Aug 09
yes it is hard right now,and also our way of thinking is so different then it was when I was growing up. I have always been raised to help when I can with whatever I can help with. I haven't been able to help like I used to for the past few years and I ahve had an even harder time getting help nowadays.

• United States
27 Aug 09
Hi there, I just did a discussion about this same type of thing. It is sad but there are a lot of scammers out there and sadly it does make one stop and think twice before helping. I work hard and barely get by. I don't mind giving a buck or two to someone who really was down on their luck. I can't spare it for someone who is just collecting money to fatten their bank account....playing on people's hearts. Does that stop me from giving? No, not at all. I just try to be smarter about it. I want my daughter to be caring and compassionate as well and not be afraid to be.

• United States
27 Aug 09
I am sorry I didn't see your discussion. And yes this is all true. It s good of you to still have an open mind and caring heart to help people. I did as well before all this stuff started in my own life. It is hard when there are so many people out there that are only out for money to as you said fatten their bank accounts. It makes it really hard for people that truly need the help.

• United States
27 Aug 09
I think you hit the nail on the head with why society has changed about helping others. Now there are so many scammers out there that people start doubting everyone. I think another one of the problems is when you see people acting stupidly and then asking for help. Like if someone goes into debt because they used credit cards to buy a million things they didn't need, people are unlikely to want to help them. If I know someone has a brand new expensive blackberry, ipod and laptop and they tell me they need money for rent - I'll give them advice on how to better spend their money but am not going to give them any money. People like that need to learn from their mistakes and giving them cash isn't going to solve it. Both of these things do hurt those who are doing things right and just having a hard time getting by. It's unfortunate that the government has to make it harder for good people to get help because of all the bad people. The way your neighbor brought over items is probably the best way to help because it isn't just handing over money. Your neighbor knew her money would be used for useful things instead of unneeded things. I would feel better about helping people in that manner rather than saying "here's some cash"

• United States
27 Aug 09
Yes I agree,granted many times all I could do was give money. But there were times when I would buy food for a neighbor here a few years back or I would buy some school supplies for my sister in law for the kids. I agree also about people who have things they really don't need and then say hey help me out. I won't lie I am asking for money on my blog and on my yahoo im. So far I have gotten $5 and I understand why. Only a small amount of people know my story and know I do indeed have a child with disabilities,does it hurt me to need the money and help so bad and not get it? Yes but like I said I do understand it. People here friends and even family won't even bring me toilet paper so asking for money is all I have right now you know what I mean?