Song

Indonesia
August 31, 2009 9:47am CST
"I Believe I Can Fly... I Believe I can touch the sky ..... This is a beautiful song, isn't it? this song makes me imagine that if I can Fly, I will flying to find the silence and beautiful place. What about you?
5 responses

• Australia
21 Sep 09
Hey, Yea the song is quite a good one, I have only ever heard it once though. I love the song because I imagine someone jumping off a cliff, but not dying. That is what I imagine anyway, other people might be different. Make sure you have a good day, God bless and Happy Lotting!!

• Philippines
2 Sep 09
yes I do believe I can fly! That song is so much beautiful! I feel like I am encouraged every time I hear that song! It makes me want to do more and break the boundaries of fear and do my best, do everything I can!

•
31 Aug 09
R Kelly has recorded so many great songs but this is right up there with his best. I just love everything about the song. Just a brilliant track.

• Malaysia
31 Aug 09
I believe I'M a FLY, I believe I can find another FLY, This songs reminds me of the flies I often see in the morning market. Or should I say the flies reminds me of this song? Each time I am at the market and see flies, this song will be singing in my head. :)

• United States
31 Aug 09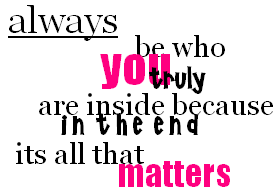 This song was my 5th grade graduation song and it was very popular then. But that was 13 years ago, so i haven't heard or listened to this song in years, maybe i will listen to it today since you did bring it up and i might think of some memories. This song does have a great meaning, and if you put your mind to it you can actually see yourself doing what it says and taking you to another world. Its like your dreaming and with great meaning behind it.