The Graveyard of businesses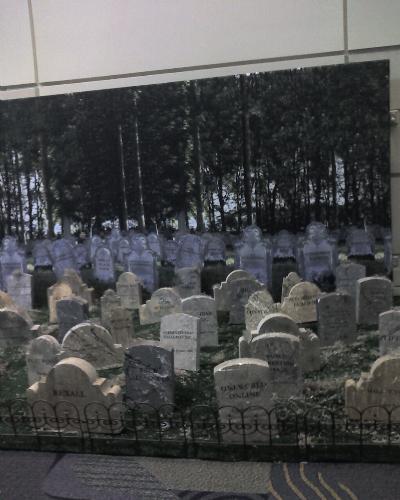 United States
September 1, 2009 9:16am CST
A couple weeks ago I attended a convention for the company that I represent. This is the 2nd time I've gone to Convention and I must say it was again a great experience. We have some great workshops, great entertainment and learn a bit about where the company is headed. This year one of the most moving displays was the "Graveyard" you see here. Unfortunately I kept forgetting to bring my good camera and only got this picture off my cell phone. When we first walked by it we didn't realize it was part of our Convention. But when you stop and read some of the "headstones" you realize they are some of the fly-by-night get-rich-quick schemes that have plagued us over the years. Some were also legit companies that just had bad management plans and they didn't survive. It was amazing how many I had heard of as well as how many I haven't heard of before. What was really cool was that after 25 years, our company is NOT in the graveyard, but up and running strong. How many companies do you think you've been involved with that are in this graveyard or will be soon? Do you ever feel that something you are working on now will end up here?
1 response

• United States
1 Sep 09
I haven't been "involved" with too many companies. I've only worked for two full time. My first job out of college was with the local county government. Which is still going strong up to now. The engineering section with which I worked for had a really good finance management. I've heard that they recently hired 2 young engineers in this kind of economy! The one that I'm working for now is a small local private engineering company. I doubt that they'll end up in a graveyard because the niche with which they work is catered to them (or should I say us).

• United States
2 Sep 09
These were mostly home-business type organizations. I did work for a home builder that went out of business a couple years after I was laid off.