Anyon looking help to stop Smoking?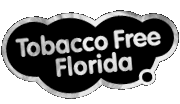 United States
September 1, 2009 1:32pm CST
Yes, I am a smoker and I have been looking for help to stop smoking. I have found some one here in Florida that will help with a stop smoking plain and even give you patches or gum to help. I just started the program and I have not smoked in two weeks. Wish me luck. I would like to give the link for the free program, but it is only for people in Florida, but I am sure if you call they can help you get intouch with programs in your state. It is Tabacco Free Florida at www.tabaccofreeflorida.com and yes it is really free to get help to stop smoking.
1 response