Betrayal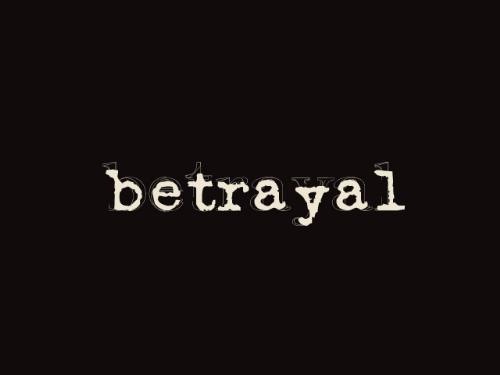 India
September 1, 2009 8:19pm CST
Why do men cheat on their girlfriends? Is it due to lack of love? Is it due to lack of confidence in them? Is it due to lack of interest to prolong the relationship? Is it 'coz their girlfriend believes them to the core? Is it 'coz they aren't able to get what they want from their girlfriend? Or is it jus' 'coz they are MEN?
3 responses

• Philippines
2 Sep 09
hi bhartirao22... good day!!! All of us have different feelings and relationships , betrayal in relationships is such a bad way because all of a sudden your relationship might be at wrong at the end..so if there is a problem don't let complicated . xchyler

• India
3 Sep 09
thinkin abt at which point the realationship turned bad is one part..... but to jus stray out , men really dont need a reason, they jus do it 'coz they feel they are MEN ????? :)

• Australia
2 Sep 09
I persoannly think men are made that way, afterall we are animals as much as some people do not like to think we are, we are, and nature has made males and females so different in all species, and the males are made to have a sexuakl appetite that they sometimes have no real control over...this in it self is there to keep the species going. I always say mwn and women feel from different parts of the body, women think from the heart and that is a part of nature because they make the babies and nurture ment think from their sexuakl area because that will always keep the species going...

• India
2 Sep 09
I agree that most of the guys / men cheat their girlfriends or even wifes. Women do have much understanding about men but there is a hidden part of men that they do not completely understand. The main cause of the problem is committment. Even after being married, some men do not fully committ themselves to their spouse so not being truthful in a sense it will cause men to stray to look for a more comfortable partner. Unsatisfaction from the current relationship causes the problem. This resulted in cheating and having new partners.