myLot Tasks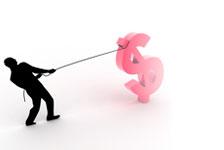 United States
September 2, 2009 11:15am CST
Has anybody done any of the myLot tasks such as writing articles? I would like to know what your experience was with writing the article. Such as do you get paid for the article that you submit or does the article undergo strict rules and if your article doesn't follow the rules or if your article is not published/used you will not get paid.
2 responses

• Philippines
2 Sep 09
HI there, i tried it once but i was rejected so since then i dont do task about writing articles. They said that you must follow what it said and it should passed the standard but i dont know what is the standard. when i do my first task about writing article i was confident but i was surprised that it was rejected, well goodluck to you now i am more happy doing discussions and commenting that doing task, keep on mylotting


• United States
3 Sep 09
Thank you based on the responses I had gotten it looks like it is not worth the time. There are a few sites out that pay for writing articles and they pay more then what these tasks are paying so if I want to write I guess I better send my articles to them.

• Garden Grove, California
2 Sep 09
hi ellaprice well I read about alot of those tasks and decided' it was too much work for too little pay so I did not even' bother to remember how much or anymore of the gobbellygook'direavtina as I was totally turned off.If I mylot i can make thirty to forty dollars a month plus mysurveys for another ten or twenty so why fool with complicated things for just pennies?

• United States
3 Sep 09
You have a good point. I don't think I will ever be able to make thirty to fourty dollars a months on myLot it would be nice but I really don't think I have the time to. Well right now I have because I can't sleep. Funny I was so tiered earlier I've been studying all day not that I retained anything. At around 10pm I was so tired I went to bed. After tossing around in bed for a while not being able to go to sleep I decided to get back up and check what is going on, on the net.