Fokelore customs: To dream up your spouse or other unusual customs.

Greece
September 3, 2009 11:35am CST
This was inspired by my Romanian friend who told me of the custom in his country for a young girl to sleep with basil leaves under her pillow to dream of the man she will marry. I am almost certain we also have this same custom in Greece. Any unusual customs you know of or follow?
10 responses

• United States
3 Sep 09
Hello my wonderful friend

I can't think of any right now if something comes to mind I will return and share, but I like this one can I use it lol do you know anyone that actually made this come to light? sounds really good to me lol Still trying to think I am sure we have some just not anywhere in my thoughts right now, I shall return my friend.

I like this topic, let me know if this can be used here lol

• Greece
3 Sep 09
Welcome my dear kitty, you sound the epitome of confusion today over this basil matter. Of course you can go ahead and try it, some believe it will actually work whereas I'm more of a sceptic myself. I suppose in the days that the sexes were more of less segregated apart from family members it gave hope and sweet dreams to some young girls.

• Romania
3 Sep 09
If I may intervene... kitty42, I'm the one that told Thea about this custom, and I'm sorry to say it won't work. This custom is meant only for the unmarried girls, I'm afraid it doesn't work once you got married. Plus, there are other details that need to be followed, such as the precise date when the ritual must be performed (it's only supposed to work on one night of the year), the time the basil bust be hand-picked by the girl performing the ritual, and so on...



• Greece
3 Sep 09
Hi Capsi, that's a good tradition I never heard of before. It is similar to the tradition in Orthodox judaism of married people sleeping with a sheet between them with a strategically placed hole. You'll love this Greek tradition, also practiced in the last century. On the wedding night a Greek bride and groom do not sleep together but rather the poor bride has to share a bed with her new mother in law, to show her respect for who is really going to be the boss in this marriage. True.

• Romania
3 Sep 09
Well Thea, I must say this custom is not spread around here, and I'm very happy it isn't... I think it's terrible for someone to sleep with their mother-in-law on the wedding night... And we all know how important these customs used to be... Ughhhh! It gives me the creeps!

• Greece
3 Sep 09
So does that mean the Romanian mother in law was not the all powerful creature in the house the new bride was destined to inhabit? I think it's a hideous custom, but it probably just meant they slept next to each other on the floor as they didn't have beds then anyway.


• India
5 Sep 09
funny thing, i thought India was alone in this kind of stuff. here we have so many such unusual customs that it may be a tough job to mention just a few of them. anyway...here i go. lemon and green chillies in a string wards off evil, iron knife under the pillow wards off bad dreams, a kajal smear on child's forehead wards off evil eye (kajal is a black paste with antiseptic properties good for eyes),crows crowing or spilling a glass of water means you are going to have guests, breaking a mirror means.....(i guess you know that one!!)...i must stop here...the lesser you know, the better it is..LOL

• Greece
5 Sep 09
Hi sunny, of course you are not alone in India in having these traditions or superstitions, though it appears America does not have any. I like the one about spilling the glass of water means you are going to have guests, so you spill the water and then rush round clearing up in anticipation - but does it come true. Most of your others seem to involve warding off the evil eye which definitely comes down to superstition. I remember the one in 'Gone With the Wind' where the slave girl thinks that putting a knife under the mattress will cut the pain of labour in half. Your knife under the pillow reminded me of that one.

• India
6 Sep 09
allow me to correct myself, its accidentally spilling a glass of water and not intentionally. yes, Indian peninsula in itself has many occult practices, so most such practices revolves around good luck and warding off evil. i personally have had more than fair share of coincidences with crows crowing (but still would like to keep an open mind). your mentioning of America does give me a thought, older societies have more such unusual practices than newer ones. so Americans may not be having such unusual practices but the same might not be true for native Americans (Red Indians).


• Malaysia
4 Sep 09
It's not a basil leaf for us but Saga seed. It's red seeds from a Saga tree (duh~~~) A friend told me, use three seeds under your pillow and you'll see the face of your future husband. I was thirteen and I wanted to try for fun. The first three seeds, I did saw a face (I wonder whether I thought about it too much that it create an illusion in my dream) Then I saw another face for the second three seeds! And so for the third try. By that I concluded, it was nothing but a dream. I've must thought about it too much.

• Greece
5 Sep 09
Hello prinzcy, I just knew that this would be a custom somewhere else and not only do you know of it you actually practiced it. I've never heard of a saga tree or its seeds though.

But if you saw a face in your dream and concluded it was a dream then surely it worked to some extent. I presume though it was not the face of the man of your future or you would be extolling the virtues of this tradition. Did you ever see the person who belonged to the face in your dreams though, I'm dying to know.


• United States
3 Sep 09
I can't really think of any like that either. But my Grandma used to say if you kill a spider at night it'l bring you good luck. Does that count? Or St. Nicks?

• Greece
3 Sep 09
Well different traditions here on the merits of luck in killing or not killing spiders but then again two differnt countries are involved so that would feed the idea of a national superstition. So in Snuggle Bunnies case is one actively encouraged to go round hunting for a spider to kill at night or does the good luck come only if you kill one at random?

• United States
7 Sep 09
I have no idea if the killing had to be at random. But I remember as a kid she always said that as her house had more than it's fair share of Daddy Long Legs Spiders. She was a 1st Generation German American so I don't know if it's from Germany or not. Though it's cute there's a spider that lives right at the bottom of my basement steps by the ceiling and my Daughter had asked me a bit ago to leave it til I could take her downstairs at night so we could get good luck. And man do we need good luck around here *LOL*

• India
5 Sep 09
Fokelore means unusual am i correct? Well, there are many unusual customs in the religion but i merely remember it. I attended the sister's marriage two days ago. There are many customs in the marriage. The marriage was a 2 days and after that there was another day a function. In that function, we are sprinkling the turmeric water on each other just to make the couples bath. We then enjoy spraying waters to ourself and having great fun.. have a great day.

• Greece
5 Sep 09
Hi dbu, fokelore means something more like traditions or superstitions passed down through the ages so not unusual in the culture they are practiced in but unusual to other cultures. Certainly I have never come across the habit of sprinkling tumeric water around but it sounds like fun, I suppose that's a bit like the Western habit of throwing confetti around at a wedding.


• India
5 Sep 09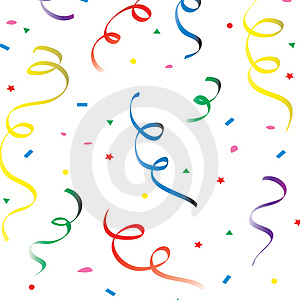 Confetti is also there in the wedding and the birthday parties. Western culture is spreading fast, i agree. But this turmeric water is old style... Have a great day.

• India
5 Sep 09
I cant say this as a custom as not all does it...But when I was in college and I had a relation i was curious to know whether I would get hooked forever with him...So I asked a palmist to say it by looking my left palm...She would say only the first alphabet of the name of my would be...It was a dissapointment then when I didnt hear what I wanted to...I remember hearing S and it so happened that my husband's name starts with S!! But these are all superstitions right, I believe so.

• Greece
5 Sep 09
Hi Malpoa, they are indeed just superstitions but I think rather nice ones, as you must too as followed your heart and had your palm read over this matter. I've never done anything like that myself but in your case the palmist did read the truth. Did you believe that when you met your husband or just put it down to co-incidence?


• United States
4 Sep 09
I have not ever had to live w/too many customs in my lifetime.

• Greece
5 Sep 09
Hi Aunty, hope you're having a nice Saturday, we're still floored with humidity this end. I actually think it's a shame that you don't have these old customs there, but maybe they took of more in these European and Asian countries where the sexes were generally segregated so the girls had to fuel their romantic ideas, I've just had a lovely response from a young lady in Malaysia who tried out a custom there for dreaming of a future husband. I never tried it myself by the way.

• United States
5 Sep 09
Happy sat. to u. Watching Tennessee & ky. playing football. We are winning, yea!!!! Go vols.Haven't felt good today so hadn't done much of anything. Trying to play catch-up on mylot. i am way behind. Sorry the waether is still awful.

• Shingle Springs, California
3 Sep 09
Other than the tooth fairy and the easter bunny and santa claus?

• Shingle Springs, California
3 Sep 09
I guess there's a lot of them when you think about it. For example at a wedding, the girl who catches the bouquet and the guy who catches the garter are supposed to be the next ones to get married.