which part of the world is your least favorite vacation spot?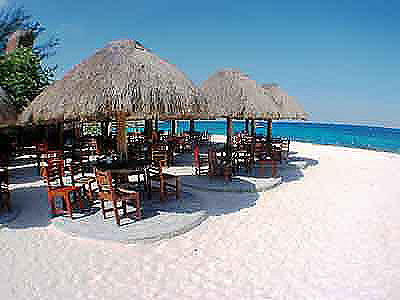 United States
September 9, 2009 11:34pm CST
there are a lot of vacation spot all over the world. however some parts of the world are not appealing and are not an ideal vacation spot to some people. what would be the place on earth where you're least likely to have a vacation at? is it china because you dont feel like walking on the streets with chinese people or dont feel like seeing the great wall? is it japan because you cant catch up with their high tech life? is it india because it is crowded and you dont want to see people with a dot on their faces? is it africa because its too hot in there and you dont want to get chased by cheetahs or get bitten by a tiger, a monkey, a roach or a scorpion in the desert? maybe mexico because you dont see anything special but tacos and nacholibre? maybe iraq, baghdad or any other places where bin laden is hiding. you tell me!:P
3 responses


• Portugal
10 Sep 09
Somalia. Once I went there and it was just such a dark place to be. You know, you go out to the streets during the night and it's such a dusk. And during the day it doesn't get any better. I felt very sad and had to dive into a vanilla-filled pool when I got back home.

• India
10 Sep 09
Hi friend, I want to travel all over the world in my future. I like different places in the through out the world. I want to travel to brazil country its my least vacation spot. have a great day.

• United States
10 Sep 09
nice. but why would you go to your least favorite place? im just wondering.