In Search of Hobbies...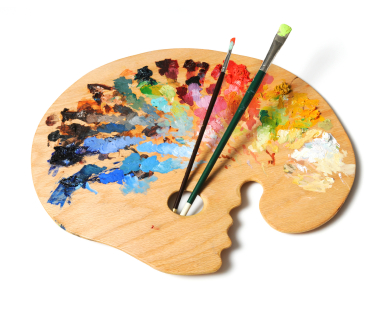 United States
September 10, 2009 6:13am CST
I have been really thinking about starting a new hobby. I just don't know what. Right now I don't do any, well I have supplies for several but I've kind of burned myself out on them. I've thought about painting but I don't think I'm very good at it and the women in our family have a tremor in their hands so I don't think my hands are steady enough. I've thought about continuing with my cross-stitch (I haven't done any in awhile) but I really wanted something more active. So, what are your hobbies? What kind of hobbies do you think are good ones? Is there a hobby that you've always wanted to try but didn't? Do you ever get burned out on your hobby? [b]**AT PEACE WITHIN** ~~STAND STRONG IN YOUR BELIEFS~~[/b]
10 responses

• Australia
10 Sep 09
Well, I wouldn't call it a hobby, but it sure takes all my time. It definitely is NOT a hobby but it is something I truly love doing and am most happy when I'm so busy with it that I even stay up all night and work all the next day to complete a task. Will it count? I have been actively involved in children's ministry for almost 50 years. For the last 28 years I have been working with a particular group and for the last 9 years working full time on a voluntary basis with that group, writing programs, lessons, camp and holiday club programs, training sessions, general secretary work, design work and more. I travel considerably, organising holiday clubs, talking at training seminars etc. It cannot be classed as a hobby, but I certainly recommend involvement with a ministry group as an extremely fulfilling and worthwhile use of time. I am sure many groups are crying out for caring helpers.

• Australia
12 Sep 09
PS Have you thought about taking in course in something? Here our TAFE colleges offer a variety of practical courses which could fit the bill. I am sure there would be a course to interest you available where you live.

• United States
10 Sep 09
Isn't cross-stiching like painting with thread?

I was into drawing and sketching a while back, and it does take some dedication and time to see improvement. And a tremor in the hands shouldn't deter any unless you let it. I heard news stories of people without the use of their hands who hold the brush in their mouth to produce their work. Presently I am more into reading than anything else, but eventually I would like to start writing, preferably material that will bring in some income (besides the pennies that myLot gives us

Here is a hobby site, if you are interested. http://www.notsoboringlife.com

• Philippines
11 Sep 09
embark on something that u are interested in. strong interest on a hobby will keep u going actively each day. i am on badminton now. i enjoy the laughter i get from it (we laugh at our own errors, and the unintentional hits on parts of our bodies), not to mention the exercise and the feel-good feeling afterwards.

• United States
11 Sep 09
Here are my hobbies: Singing, dancing, reading, writing, walking, exercising, running, jogging, making collages, watching tv, watching films, cooking, making costumes, playing card games, playing video games, driving, telling stories, acting and using the computer. I love being active. I love doing things. I think that life is too short to just do nothing. People should do whatever they want to do and need to do to keep them happy and healthy. Have hobbies that you love.

• Canada
11 Sep 09
There are many kinds of hobbies you can get into. I assume you are referring to making some item such as a craft. I use to make different items such as wood, soapstone and antler carving. I've made dreamcatchers and walking sticks. I've made leather pouches and shoes and also jewelry. My wife even got me to make her some Christmas crafts a few times. Think of something you would like to make and do a search on the internet to get ideas on how to make it. Crafts are fun and even when you think you made a crappy item, along will come someone who thinks it's a priceless work of art. Start with something that will be fun and easy to make.


• Germany
10 Sep 09
Recently i have been thinking of starting a hobby too. Then i found out i have interest in felt craft and sewing. Then i bought the materials online and started to do some felt toys for my baby. But these days i have stopped because the midterm exam is coming soon. I have to focus on my studies first.

I think having a hobby is very good, as once i have focused on doing it, i will forget about the unhappy things or will not be so emotional.

• Canada
10 Sep 09
I enjoy photography. I'm not the greatest photographer out there, and I certainly don't have the best camera, but it's nice to just take my camera out for a walk, and take pictures of things. I've had a few of my nicer shots blown up, framed and put up on my walls. I dabble a little in scrapbooking, too. It can be a pretty expensive hobby, though, so I generally just work on a page at a time every month or so. Something else I've been doing is scrapbooking pages for framing on my walls. I have a really nice one I just completed of all my favorite things about Spain from my trip there with a few pictures, some stickers and some clipart I got online set on a red and gold background that seemed quite Spanish. I get a lot of compliments about it and it's neat to explain to people what the pictures are all about. That being said, Travel is a hobby of mine, albeit an expensive and time-consuming one. I also enjoy dog shows, dog agility, horseback riding, writing, blogging, tennis and painting abstracts. I used to paint ceramics, but after 6 big moves, I gave away most of my work after getting sick of packing and moving all my pieces. It was a really fun hobby though. Especially painting animal statues. My mom is very crafty. She started out knitting and crocheting, then got into cross-stitch, dabbled with latchhook and costume/clothing making, and now quilts almost exclusively. She loves it. My dad really enjoys paint-by-numbers and models, and it keeps him pretty busy and entertained. I always wanted to take up pottery or sculpture. The local community college has offered classes in both before, but I didn't have the time or money to commit to taking them.

• United States
13 Sep 09
Well wouldn't mylotting be considered a hobby? ;-) ... why not, eh To start a new hobby I guess you would have to really go deep into you and find what you really like to do... as for myself I like doing creative things so if I had to pick one it would be something creative like I used to write songs and poems, even sing... presently I do not have time for a hobby but writting can be a hobby, I have thought about writing children'd books Just dig in yourself and find something that you really like

• United States
12 Sep 09

I am always looking for hobbies that are craft related for Christmas. I really am exploring ideas now because it is getting close and you have to allow the time it takes for each one. It is including, baking, painting, pretty much all ranges. I look for crafts that are appropriate for children and adults.