we should sleep 8 hours a day or more.what do you think?

China
September 11, 2009 3:09am CST
As we all know sleep can help us recover.but one day i slep just 6 hours and the next day i feel very good.another day i sleep more than 9 hours and i feel dizzy the next day.so i think enough sleep is better,but we should not sleep more.and what do you think?
4 responses


• China
12 Sep 09
I agree with med889.I think sleep too much is not so good,for if I sleep more ,I would dream which make me feel very tired and get painful of my bones.

• India
11 Sep 09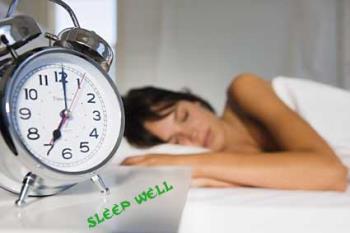 It all depends on you how much you should sleep. If you had a hardwork the previous day or if you lack sleep there is no problem sleeping more than 9hrs. You feel dizzy because of many reasons. The main reason is that our sleep has different stages, it enters a stage every 3hrs. You will be in deep sleep for 3hrs after which if you get up, you won't feel much dizzy. Since human body requires a sleep of 6hrs a day, you will feel fresh if you wake up at around 6hrs of sleep. After 6th hour, your body again enters another 3hr phase so if you wake up in-between, you will feel dizzy or tired. The solution is don't get up immediately. Just stay awake for 10-15 mins & then get u o that you can wake up fresh & without much tiredness.

Happy Lotting



• Philippines
11 Sep 09
yes all of us need sleep but in my case i only have a maximum of 5 hours of sleep. as of now im online daily and have to attend to some stuffs for some time.