Is ManU failing without ronaldo?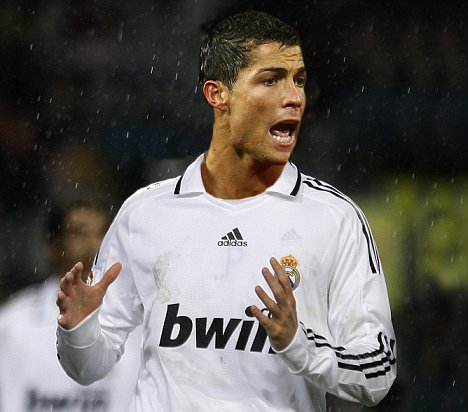 India
September 13, 2009 10:22am CST
do you think whether manchester united is failing without the presence of ronaldo? even though ronaldo is a strong,super,miraculous player,i stress on the answer "NO" because "football is a game of 11 players".coaching of united is a major factor by which they withstands the external pressure.
4 responses

• India
8 Oct 09
wITHOUT rONALDO THE CURRENT MANUNITED team is dependant on all the 11 players in the field. When CR7 was there he was loked upon to get goals for the team and everybody in the team would play around him. But now the team looks more stable than ever since everybody gets a part to play.

• India
7 Oct 09
I also support you.As you said foot ball is a game of 11 players and what can be happen in any time.And other thing is that "don't depend on a RONALDO,try to develop new RONALDOs!!!!!".And that will make the difference.

• India
5 Oct 09
Manchester United is a team which brings up great players and after that they leave the club to join someone else. This is what happened with Ronaldo but it doesn't mean that ManU is struggling with out him. ManU has a great arsenal of players. As you have said 11 players make a team and not 1. Manchester United is going to win the League this time also and show that even if Ronaldo has left the team, Manchester United is still capable to produce results.

• Romania
13 Sep 09
Manchester United is the club that made Cristiano Ronaldo the great player he is to day, and not C. Ronaldo the player that made the club one of the best in the world. Manchester United won many trophies before C. Ronaldo and will keep on winning trophies long after his departure. There are players now at the club that are much better than C. Ronaldo and had a greater contribution to the club's performance (Ryan Giggs, Paul Scholes, Gary Neville). C. Ronaldo is but a letter in the great story of Manchester United.