My baby started school.... I cried!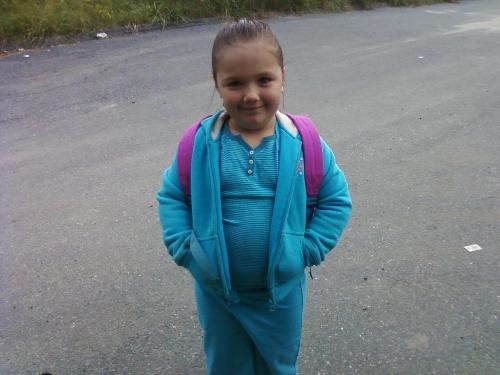 United States
September 13, 2009 11:11pm CST
September 1st my baby started Kindergarden. I cried when I dropped her off at school. She's not my baby she is actually my oldest. She will always be my baby to me. She is just growing up so quickly. I think it was easier on her then it was for me. She seemed more okay with the whole thing then I was. I remember being scared and cried on my first day, but nope not my daughter. It's been a very hard and rough road to get where we are today but we have made it this far. She loves being the big kid now. I love it so much. The downfall of starting the school system is the attitudes that come home with her that she learns from the other children. I guess it's just part of the journey of school though. Did you cry when you first born started school? Did you just let them go like it was no big deal? Tell me how your first day was letting your child go to Kindergarden. I would love to hear yours.
3 responses

• Trinidad And Tobago
14 Sep 09
I my case I was too happy as I had confidence in my kid,and the teacher as well.There was a very slight, short period of disturbance,, but as we moved out of the kindergarten building,, we were told that the child was already busy playing with other kids,, we were happy,,and moved ahead

• Boston, Massachusetts
14 Sep 09
hi magrylouyu, i cried too the first time i dropped my eldest son to school. i am so scared then. he was in special education school (an early intervention for my son who was diagnosed with autism). oneof the teachers approached me and assured me of my son's safety. that helped a lot! he will be fine and let him feel that you are proud of him being now in school! cheers for your baby!!!

• India
14 Sep 09
i am still 22 and unmarried. i will also be emotional on first day of my child. but i would like to clcik the memeories rather than cry.