Would You Rather Spend Time With...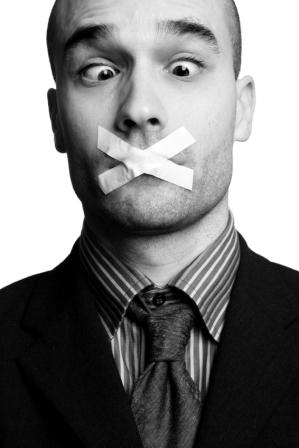 September 14, 2009 12:03pm CST
Somebody who speaks their mind and always tells it the way they see it, or somebody who is more reserved, and generally agrees to keep the peace? I ask this question because there are two people I was thinking about today. One of them is very frank and never minces hi words. With this person, you always receive the truth, whether it offends or compliments you. Although this characteristic can be helpful, and even quite amusing, it has resulted in many disputes, and this person is more loathed than loved in general. Now, the other person I know is very polite, and has a tendency to sugar-coat their opinions if it means it pleases you. Although this is nice, and can boost my self-esteem, it is rather irritating to be unaware of what this person truly thinks deep down inside. The question is: What type of person out of the two would you rather spend time with, MyLot?
3 responses

• United States
14 Sep 09
I would personally prefer to be with the person who is up front, in thsi way I would know where I stand, I would know this is someone I could trust to tell me the truth and yes sometimes the truth hurts but how can you learn anything if all you hear are things that will make you feel better. Also with the person who is up front, well he could try to balance it out with some tact, but that is up to the person. When this person who is so direct and frank does give you some kind of comment that may be a complement then you know it is truly sincere and meant.

•
14 Sep 09
Thank you for your response. You've just summarized exactly what I like about the person that I mentioned who speaks their mind.

• United States
16 Sep 09
It was a good question, because it is one that can cause a person to think about their relationships and how they are with others, but also makes you stop and look at yourself ... do you want to hear only what you want to hear or are you willing to hear things that can help you learn and grow even if they are not that great or pleasant.

•
15 Sep 09
Hi there I think i prefer the ones who speak thier mind and this way has nothing to hide on the contrary the other one could be your worse enemy and you would not know.Because you don't know what this person truly is thinking deep down inside like they say appearance could be decieving. cheers!Good day

•
15 Sep 09
I too hate that feeling when you are unsure of what a person truly thinks deep down inside. There's certainly an element of trust lost whenever this happens.

• Pamplona, Spain
14 Sep 09
Hi Mrkennedy, That is a really funny photo a good way to express what you are getting across. I like being with people who are people. No one person has a perfect way of talking or discussing with another. Depends if they are not too overbearing like a few I can think of then I´d rather be with people who are just themselves. Maybe I´m very forgiving I don´t know. I know what you mean about a loudmouthed person have grown up with one lol should´nt I know that one. I just try to find people interesting even if I know their conversation has a one track play over and over. Course sometimes I get a bit fed up like everyone else.