How is it that this was allowed to happen??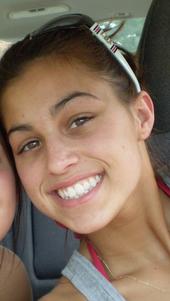 United States
September 14, 2009 1:22pm CST
Back in May a good friend of mine lost his girlfriend. She had been with a man that was abusive and got out of the relationship. He started stalking her and ended up breaking into her home, raping her and hospitalizing her brother. Was released from jail on bond and found her and set her car on fire. Then got out on bail AGAIN!! A few months later he came to her home and beat her into a come and she passed a week later! Why is it that this man was allowed to roam free?? Why was she not protected?? I was furious! This was a sweet girl that shouldn't have lost her life so young! If laws aren't to protect the innocent then what are they for?? R.I.P. April!
10 responses

• United States
14 Sep 09
It is sad and a terrible loss to her family and you to have lost a friend when the system failed her....not life itself. It is always disheartening to hear things like this when there should have been a protection of some sort there...where is justice in this case?? Why did it have to happen and what good was the system that allowed this man out??

I am sorry to you for the loss of your friend, I hope that there will be a silver lining in the end for it.... but for now all we can do is say we are sorry. Sad but true.


• United States
14 Sep 09
I'm so sorry for the loss of your friend. I wish that dangerous people like this man were put behind bars and kept there for a long time but that's not usually the case. Attorneys fight for their client's right to bail, convincing the court that it's safe...the bail bondsmen are ready to put up the bail...and out the door they go to offend again. The option of making bail should be automatically taken off the table for any violent criminal.

• United States
15 Sep 09
OMG! I'm so sorry. That is so sad. She was a pretty girl. I do not understand why our "superior" justice system often fails us. I have always wondered how people that do things like that get away with it while other people go to jail for nonpayment of child support. How are they suppose to pay child support of they are in jail? Laws aren't to protect the innocent, they are to protect the government. I am really sorry about your friend. I hope she can rest easy now that he can no longer reach her. She is with God now.

• Philippines
15 Sep 09
hi mellissa, i am so sorry for your friend, she is beautiful mellissa to be treated like that.. i wonder why the guy is doing that sh** thing to her, and at her age to experience it, like hell. that boy need to die also, he don't deserve to be happy after what he have done to your friend..

i think the government or the cops are to be blamed for this.. why they let him go and why they did not protect the girl from him.. this should be a lesson for all of us specially to boys out there..

janebeth.

• Philippines
15 Sep 09
This is very terrible and sorry for your friend. Maybe this things happen because nobody is sincerely reacted and nobody get attach to protect your friend. Sometimes life is not fair, we must forego or etheir fight for our right by protecting our self. There are lots of crimes committed but some are not being entertained and given justice...

• Philippines
15 Sep 09
Im sorry for what happened to your friend. Giving you my condolence.

• United States
15 Sep 09
Nowadays criminals have more rights than their victims. It will take a lot of pressure from everyone to pass laws to stop this from occurring. Did she have a restraining order against him?

• United States
15 Sep 09
I am so so sorry about your friend. It does seem that our laws all too often protect the criminals and not the victims. The criminals never seem to do enough time and get out all too easily and quickly.

• Garden Grove, California
14 Sep 09
hi mellissa these things should never happen but they do'and we all wonder why. I cannot understand it either. He should have been in prison and the keys thrown away.let him the vermin that he is rot in prison. Of course he should never have been set free. ijust wish we all knew what causes these horrible things to happen.

• United States
14 Sep 09
I'm sorry to hear about your friend. It's so horible that these things happen. It seems to me that the police let the dangerous people walk free on the streets and the people who commit little petty crimes spend a long time in jail without a chance to get out. I could never understand that, and because of it many people end up losing their lives. It really is sad. I think something needs to be done about this, so no more women end up in the same situation. I had someone attack me one time and managed to call the police, when they arrived they just told the man to stay away from me. I had marks on my neck from where he was choking me! The cop just told him to leave me alone. They left him to do it again. Luckily I got away though.