self talk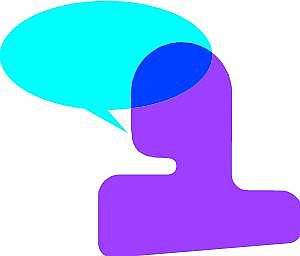 India
September 15, 2009 8:01am CST
do you talk to yourself when you feel whatever you are saying is not taken in a right way or misunderstood and you are pissed of that you are not being heard..???
7 responses

•
15 Sep 09
Hi Gemini, When I feel that something I have said is misunderstood or not listened to, I actually tend to go into actions rather that words. I either go really quiet because I don't talk often, and not being understood just annoys me to the point I won't speak again. Or I will go quiet to keep the anger away since I also get angry when I have ideas but can't express them in a way that can be understand by people. Away from that I do talk to myself and enjoy it immensely (when not thinking of the oddness of it all lol), it is probably a big contributing factor to why I can't be understood at other times

Oh well, all the best, Dranz


• India
15 Sep 09
i feel the same way..when my word are misunderstood i feel bad sometimes get angry too..and tend to be quite or write in my journal or sit in a lonely place and think about whats wrong why people can't get my point its really annoying thanks for the response friend


• United States
15 Sep 09
Absolutely. I talk to myself to rehearse what I want to say in conversations, or just when I'm thinking out loud. Also the way you put it, when people don't listen. Even if they won't listen, I won't feel better unless I say everything they didn't hear, so I say it to myself.


• Philippines
16 Sep 09
i love to talk to myself but not talking myself loud like anyone can hear me. i normally put it in writing. like i will open my notepad and type in everything inside my mind as my one way of releasing my anger, madness and etc. then i re-read all of them. then deleted them at the end. its one of the nice way to express yourself whenever your angry. and a cold juice after will makes me feel back to normal.