At what point in the book did you feel the most sympathy toward Carrie?

United States
September 17, 2009 4:37pm CST
I have a difficult time answering this because there are so many points in the book where Carrie is a sympathetic figure. If I had to choose just one, however, it would be at the very beginning of the book when Carrie gets her first period, and is instantly made the butt of some very cruel taunts from the other girls. Even the P.E. coach wasn't very much help at that moment, which is the really sad part. What about you?
3 responses

• Malta
4 Apr 10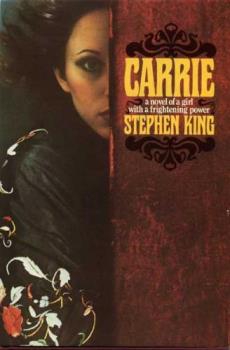 I think that Stephen King is a very good writer as he manages to make you feel sympathetic with the characters that he wants you to feel sympathetic with. For example the weak girl Carrie who is bossed by her mother and picked upon by her mates. I feel a lot for Carrie when she is in the school gymnasium changing room and she is made fun of by her school mates.

• United States
4 Apr 10
If I'd been that coach, I would have revoked the prom tickets of the girls who were teasing Carrie in the changing room. Then again, what happened to Carrie at the prom probably would have been ten times worse than just two buckets of blood dumped on her. I wonder if Stephen King had thought of that. lol

• Philippines
2 Oct 09
i felt really sorry for her every time her mother would not allow her to mingle with other people. when she wanted to go to the dance, her mother went all crazy and insane. carrie just wanted to feel how it was like to be normal. it was really sad.

• United States
2 Oct 09
Yeah, her mom was a complete nutcase. And then all of the kids at school...it was just horrible what they did to her. She got them back in the end, though.


• Romania
15 Jul 10
I could say 2 times when i felt sympathy for Carrie : when she had her period and at the prom when she was the victim of wickedness of her collegues.The prom night was probably the most happy moment for her, the dress, the guy that was joining her, was all perfect, untill she was suddenly cover with blood. It was a very sad moment because at first was very very happy, and then all things turned very bad.