What was your craziest night of drinking?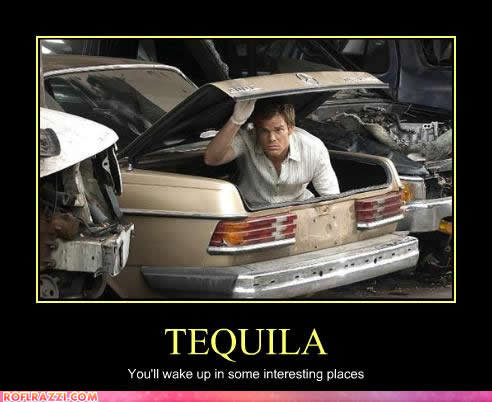 United States
September 17, 2009 4:43pm CST
I'm 22 so I defintely have some crazy nights of drinking (safely for the most part) under my belt. I'd like to kn ow some stories of yours. Have you ever woken up in some crazy places? Forgot how you got there? Don't remember half the night?My craziest night was probably new years this year I was with my siblings and it was one of the last nights we would all be together so we got crazy. I drank quite a bit and hadnt drank in a long time before that. We danced all over the place and went to the beach going swimming in the ocean then we ran Then the end of the night driving home I passed out. Woke up with a hang over the next morning like crazy bad. This picture cracks me up. So what about you any great stories from when you were younger?
No responses