what is the most delicious and satisfying dessert you ever tasted??

Philippines
September 18, 2009 8:51am CST
How good it is to eat desserts after a meal. It feels like the finishing touch of your meal. We all enjoy the pleasure of eating specially with an empty stomach. My favorite part are desserts. They all look oh so yummy! Desserts are comforting and relaxing after one hectic day. What are your experiences? what is your favorite dessert? where have you tasted it? share your stories:)
7 responses

• Greece
26 Sep 09
Hi sharmsnow, I rarely indulge due to not wanting to end up looking as big as the side of bus and in actual fact do prefer savoury to sweet. I bake a lot for my son but am not tempted by the results generally, but show me a meringue and I can't stop myself, huge and white and crunchy, packed with fresh cream, perchance with a dribble of cholcolate on the side, I can eat a trayful.

• India
27 Sep 09
Meringue? I am hearing it for the first time...I m sure it tastes heaven hi hi...Fresh cream...yummmm...I dont have a hand mixi to beat the cream and I am planning to buy one in this season...due to a lot of festivals, they give discounts too...after that i will make cheese cake at home...Also a lot of sweet dishes which need the cream to be fluffy and thick. I prefer more sweet items to salty ones...Infact there are a few salt items I like like deep fried banana chips, jackfruit chips and tapioca chips...You might not get tapioca there, do you?


• India
24 Sep 09
My favourite desert keeps changing with a span of not more than one year hi hi. Currently it is malpoa which is made of flour in the shpe of a flying saucer and deep fried in clarified butter. I just love to gorge on it. Also I lkie Rash malai which is milk solids made into small balls in thickened sweet milk...I also like foreign desserts like pastries, pancakes, cakes especially lemon cheese cake. I am not of a chocolate person...I like in a place where there are thousands of types of sweets made of milk alone, I havent even had one tenth of the variety yet!! I also like glass pudding because of the taste ofcourse and also the look and texture.


• Pamplona, Spain
18 Sep 09
Hi sharmsnow, Have to say it must be Apricot Turnover it´s absolutely delicious. Apricot Turnover is a Pudding Desert that is baked in the oven and the apricots are on the botoom of it and it´s really one of my favourites. I also love Bilberry Tart or Pie and Apple too and if I go on there will be too long a list here. So there you go Apricot Turnover that´s my favourite oh and Apple Pie too.

• Philippines
18 Sep 09
wow! apricot turnover sounds interesting. That dessert is not familiar here. Where did you buy it?

• Philippines
18 Sep 09
thanks for the idea..it really sounds delicious!:)

• Czech Republic
18 Sep 09
i like crepe. i just tried it once and it is expensive!

• Philippines
18 Sep 09
yea..i like that too..i usually dine at frio mixx and order some of their crepes. its delicious but quite expensive.:)

• Philippines
5 Dec 09
the most delicious dessert for me is the leche flan.it is a dessert made of eggs.I also love chocolates for dessert.I love cakes and ice cream for dessert.I can skip the main course and go straight to dessert.

• Philippines
18 Oct 09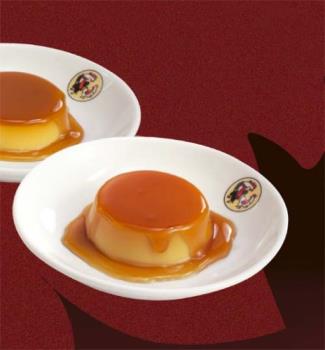 three desserts top my list. this are:chocolate cake,leche flan,and apple pie.I love chocolate cakes,not just as desserts,but also as snack.leche flan is a moist dessert made of eggs and syrup.it is so soft and sweet.I can have apple pies as dessert and as snacks.yum!

•
22 Sep 09
i like crepes and ice creams and mango sago and almond lychees! i think i like every dessert served to me because i like fruits and sweets :D