what's your favourite bath & body works scent?

United States
November 13, 2006 11:44pm CST
i like warm vanilla sugar, pink grapefruit, tropical passionfruit, and mango mandarin.
5 responses

• Cupertino, California
19 Nov 06
That is a tough one, I love (and own) most of their scents. Right now I alternate between the brown sugar and fig, cotton blossom, and Japanese Cherry. I also have in my cabinet the regular cherry blossom, sun ripened raspberry, black cherry and vanilla, and a blue one that they recently brought back.

• United States
24 Nov 06
is the blue one juniper breeze? that used to be one of my favourites and i seem to remember it being discontinued or limited for awhile.

• United States
19 Nov 06
Actually, none of those. I hate stuff that smells like fruit. Smells of something to eat should come from the kitchen! LOL I love fresh scents like rain or (forgive me) dryer sheets!

• United States
24 Nov 06
bath & body works has a nice scent called fresh linen. i bought the room spray in that. my boyfriend smokes and i was trying to cancel it out with something fresh but not fruity. i like the way dryer sheets smell too.

• United States
19 Nov 06
I love Warm Vanilla Sugar the most. --- --- --- "I certainly think Britney Spears is the devil. The way she projects herself and the fact that she is so obviously vacuous. I think it's such a shame that she became so influential to very small children." -- MORRISSEY --- --- ---

• United States
19 Nov 06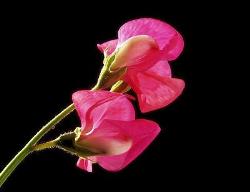 Me too! I love the Warm Vanilla Sugar, smells so good. I also like Sweet Pea. There are tons more I like as well. I love Bath & Body Works!

• United States
19 Nov 06
I like the new Caramel corn scent. I got lotion, body wash, lip gloss and hand soap in that scent just the other day from my honey, as a "just because" surprise. He knows how much I love bath and body works!