A 'monster' discovered in Panama?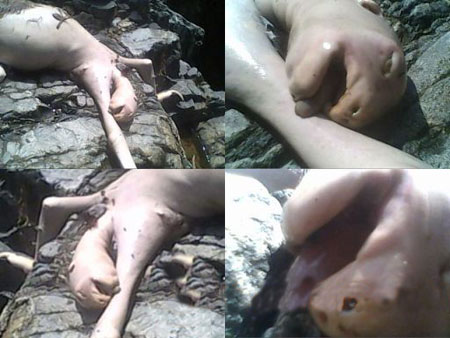 September 19, 2009 10:30am CST
Is this really the picture of a 'monster' that was recently discovered in panama. The teenagers that are said to have been scared by this killed it, then took pictures and finally disposed of it by putting it back in the water. A few days later, curious parents decided to go back to the area to see if all this was true, only to find the body had been washed up and attacked by hungry buzzards. AS a result we will never truly be able to see this 'monster' in its full form. Is this true, or do you think it's an eloborate hoax? All i know is that i would most definately be interested to find out!
1 response