I'm Making Money Today...Selling My Truck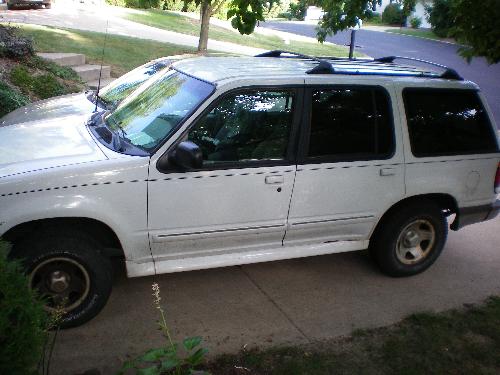 United States
September 20, 2009 12:49pm CST
As some of you may know, my transmission died on my 1997 Ford Explorer about a week or two ago. Well, today I'm feeling sad because I have to sell it for money to get another one. I'm little emotitional because this is the first vehicle I actually paid off myself, not by an insurance claim. This truck has seen me through many trying times. I think I've even shared a few of these experiences here on mylot. I'm so mad I missed out on cash for clunkers. My truck was one of the top 5 being turned in. And the rate on salvage is down. But I'm glad that I can help someone fix a vehicle they have. Have you ever had to let go of a vehicle and it made you emotional?
1 response

• United States
21 Sep 09
Hi dramaqn. Actually, I'm trying to let go of a vehicle as I type this. It's my husband's motorcycle (his baby LOL) that he's had for the past 4 years. Our only other working vehicle (my husband's work truck) gave out on us while I was trying to get home this past Thursday night. My husband had a heck of a time using it for work the following day, but somehow he made it home. Anyway, we don't have the time to fix his truck as he has to work (though he wants to fix it when he gets the opportunity), so the only real option we have is to sell/trade his bike so that we can get something now. If we can't sell it, the only other option we have is to buy something for cheap and hope it's good enough to get him around for a while. It does make me a little sad to have to list it at all. Like I said, it's been his baby for the past 4 years. But with him being in construction he needs something reliable that he can haul his tools around in and his motorcycle just won't cut it. Wish us luck! Happy mylotting!


• United States
26 Sep 09
If it isn't one thing, it's something else.

On a positive note, my husband put some goop in his truck (I think it's called head gasket repair). It seems to be holding up so far! It's running almost like it did when we first got it, which was almost 4 years ago. Hopefully, it'll keep going for a while yet. We also have a possible buyer for the bike. Keep your fingers crossed that all goes well!