Lost Dog - Vanderhoof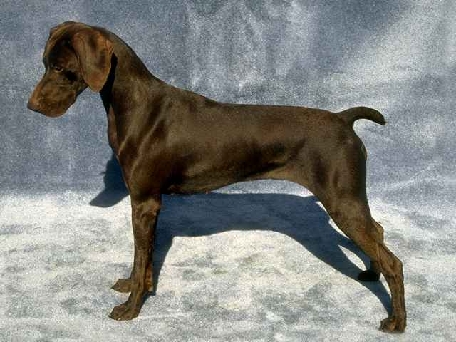 Canada
September 22, 2009 12:23pm CST
I got this forwarded to me, and figured I would post it here just in case anyone lives in the area and could keep their eyes and ears open for this lost dog. Our dog Riley has been missing in the Vanderhoof area since a lightning storm a couple of days ago. They were hunting North of Vanderhoof, British Columbia. He is a German Short Haired Pointer. Liver in colour. He was possibly spotted near the United Church and the North Country Inn. His name is Riley and he is very friendly. He belongs to my 10 year old daughter and she is devastated that he is missing. He was hunting with "Grandpa" north of the Vanderhoof area. Our telephone number is 250-474-7236. Thank you very much. Please forward to anyone you may think may have information and/or contacts. For anyone who is unfamiliar with dog breeds, he would likely look much like the accompanying picture..
2 responses

•
22 Sep 09
Make sure you report Riley missing to the police in that area, and the local stray dogs home. Also, put pictures of Riley up on lamp posts in the area. I may just be stating the obvious. Hopefully he has a dog tag on with your phone number on. I do hope you find him.

•
22 Sep 09
I've just re-read your message, he's not yours, I see! Anyway, nice of you to be so concerned.

• United States
22 Sep 09
What a kindness you show for posting this here. It's heartbreaking to lose a pet, especially when you know (or hope) that they are alive somewhere. You never know who this information will reach, and if this knowledge could be helpful in bringing Riley home. I hope these people have had an identification chip put on their pet, as that's another excellent way that lost pets are reunited with grieving owners. Thanks Bree for your thoughfulness!