Prince of Darkness: The power behind the politicians.

Greece
September 24, 2009 9:24am CST
With so many inept leaders on political stages the world over, both present and past, it is good to know that a strong set of machiavelean hands are behind them. Which person do you think of as an influential person behind the scenes, advisor, spouse, fellow politician. Personally my soft spot is for 'The Prince of Darkness' himself, Peter Mandleson. Who would you choose and why?
6 responses

• India
24 Sep 09
well...this is another of your discussions i fail to understand properly. 'prince of darkness' and 'behind the scenes' generally have a negative meaning. but you seem to imply a positive impact. okay...here in India we have one of the best examples (i presume) its Ms. Sonia Gandhi, Chairperson of Indian National Congress. she renewed the strength of her political party and when they won the elections, she refused to become the head of the state (prime minister). instead she took an advisory role. although she has been criticized by the opposition for ruling from 'behind the scenes', but one must admit that she has done a credible and commendable job in bringing stability in politics.

• Greece
24 Sep 09
Hi sunny and thank you for breathing some life into this discussion. I will explain that Peter Mandelson's nickname in the British press was always 'The Prince of Darkness' as he told Tony Blair what to do, as he had a lot more sense than the person he was controlling. Blair was terribly reliant on the brillianlty minded Peter, who would keep getting himself into trouble over little things. He could not have taken the mantle of power himself as no one liked him (well I did) and he wasn't really the type to kiss babies. So basically behind the scenes dear Peter controlled Tony Blair, told him what to think, what to say, who to make friends with, that kind of thing. So your Ms Gandhi was also a behind the scenes person, not taking the mantle of power herself but still retaining a great influnence overthe way India was governed.


• Greece
24 Sep 09
Well I'm sorry I didn't explain it properly sunny and I wish I'd left the word politicians out of the title as I was really referring to any power behind the throne or person. I seem to have generally a steady number who do follow my discussions and the inclusion of light politics may best be left alone on my part as not to put people off. We could all go back to supporting Panaithianikos again, or I even had an amusing tale to tell from lunch time in Greek life but I'd rather wait until tomorrow now.


• Romania
24 Sep 09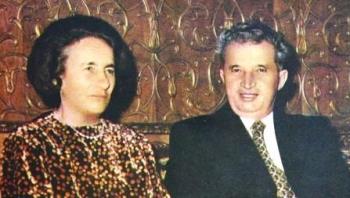 Never heard of Mandleson in my life... but that's not a surprise considering my interest in politics. Now, back to the main topic, it is said that the former communist dictator of Romania, Nicolae Ceausescu, wasn't a really bad person deep inside, but the really evil character pushing him around was his wife, Elena. I have no memory of those times, but the horrors are still fresh for the older... And the "first mother among mothers, woman among women", a woman with no education (she only graduated 4 grades of general school), but which gathered numerous diplomas and degrees, being included in the Romanian Academy, is blamed for many of these horrors.

• Greece
24 Sep 09
Hi stvasile, no need for politics in pe. I well remember the downfall of the Ceauscescus as it was the first of the communist block to fall and the demise of the evil two was awaited by the most of the world when the horrors were indeed revealed. Elena did indeed look a dour and evil type and may well have been a master manipulator but I'm sure he wasn't the innocent exactly himself. I didn't know the last bit, why fake academic achievements, from her position it didn't exaclty matter when the control of the country was already there. Do the older generation still speak of those times or is a subject avoided. I would have the presumption that the towns and cities fared worse than the villages under such a regime but have no idea really. In the UK the horrific conditions were revealed nightly on the TV screens, especially the shock of the orphanages being discovered.

• Romania
24 Sep 09
Sure, he wasn't very innocent, but she seems to have been an amplifier of his evil side... The older remember that period all the time, and the very old are starting to be annoying, because many of them, seeing the hard times we have to live in, claim it was better during the communism... It was equally worse in the villages and in the cities, it's just that in the city there are more aspects where the system was stretching its tentacles, so it was more obvious and more deranging.

• Greece
24 Sep 09
The impression from the outside is that things have improved tenfold but the old ones there feel it was better under communism. Maybe they just look back with nostalga now and forget the worst bits. I'm clueless here but very interested. It's so ridiculous when one thinks how a country can dominate the world news as in the downfall of that pair and then after a decade or two little be known about the current circumstances of a country just because it is no longer newsworthy. And looking at the photo of the two in close up brings back shivers, she does indeed look like evil in control and quite unusual for a woman to want a power such as that. I'm interested to hear more.



• Greece
25 Sep 09
JB really, you think that Clement Freud junior is a master manipulator behind the scenes? Is that the best you could come up with. And not a word in support of the Great Mr Mandleson either I see. Is he friends with Gordon yet, in what ways is he pulling strings these days. I can't see why such a great schemer like him just isn't appreciated more.

• United States
25 Sep 09
Carl Rove. He just changed the way that politics was. He thought that dirty politics and Swift Boats were like the greatest thing.

• Greece
25 Sep 09
Hi Zeph, now this is one of those moments where I'm utterly confused about things over the pond. I've never heard of Carl Rove but I'm most certainly glad that he had a swift boat to get down and dirty in over politics. Do many of your behind the scene characters take to the sea to do their manipulating from and who? did he manipulate. I always have a fondness for the intelligence of the behind the scenes puppet masters.


• United States
25 Sep 09
Carl Rove pulled George W. Bush's puppet strings. Many say that until he went to FOX News that Carl and D. Cheney were actually running the US.


• United States
25 Sep 09
I'm sorry Niece i don't know the word machiavelean.

• Greece
25 Sep 09
Yassou Aunty, sorry it is a word derived from the name Machiavelli who was a master manipulator behind the scenes in the Italian courts of rulers. So the topic was really asking for examples of things like who pulled the strings which controlled the likes of George W as he obviously wasn't intelligent enough to run? a country all by himself. So who made the mind of George up for him. Or perhaps the charms of the woman behind the great leader, such as Josephine behind Napoleon. No need at all to join in Aunty but I know you have no fondness for Bush and there has been a pleasant exchange about him above which might amuse you.

• United States
25 Sep 09
Thanks for explaining to this Tennessee hillbilly, lol. U are so right bush did not have enough sense to run the country. He wanted everything done his way no matter what. I don't have any idea who he listened to if he did but they weren't too bright either.


• Bucharest, Romania
25 Sep 09
Generaly talking, worldwide I mean, to find the one behind the scene, the "screen play author", I would check the top levels of masonery .. not lower than level 25 ... Names ? lol Sure ones behind the scene are not the ones who are now in Pittsburg ...

• Greece
25 Sep 09
For myself I have more interest in finding things out about other countries than following the daily scirmishes of the US political scene. Stvaisle above has been giving me many insights into your country through various discussions but is too young to have lived under the communist rule. As one who actually experienced it are you too finding that the older generation is now nostalgic for the relative security of those days rather than the uncertainty now?