there is nothing wrong with me...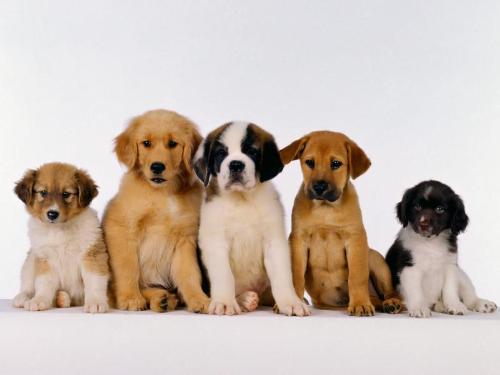 Philippines
September 24, 2009 9:46am CST
I have a big heart for dogs and cats.I love pets... they give unconditional love and doesn't care if you aren't pretty or hot.I don't really like babies, toddlers, or children. I don't have the patience to attend to a crying toddler and I don't really have the interest to coo at baby.I see nothing wrong with me...am I the only one in this world who's like this?
3 responses

• Philippines
24 Sep 09
You are definitely normal as even me sometimes think animals pets like dogs and cats are more humane than the real humans. Pets are adorable and the endearing qualities they have is unmatched even by fellow men. They are loyal friends and never judges you they are just beside you cooling you down with their full affection.

• Malaysia
24 Sep 09
You're normal, 100% normal. There's nothing wrong with you or the way you are thinking. You just being you and I don't see why you shouldn't be. Everyone is different, it's individuality. Just like you, I love pets. I don't mind kids and babies but it's spoiled ones that make me heat up. I am not attending to crying toddler as well, it's his/her parents' job.

• Philippines
25 Sep 09
thanks...I can totally relate to what you said..it's not my duty to appease a crying toddler

• United Kingdom
12 Dec 09
I think that you are normal. Not everyone adores babies and loves toddlers. Children of the age need lots of loving care. Kittens are cute and cats are adorable. Puppies are sweet and dogs are charming. I know a few men that love animals and eat a vegan diet. They don't intend to ever become fathers. They don't like babies, toddlers or children unless they belong to other people.