Do you want to be a child again?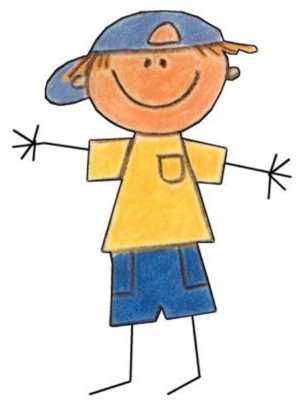 Philippines
6 responses

• United States
25 Sep 09
So true! if we could only have the knowledge we now hold and be able to go back in time. I would study very hard, fall in love with my child sweet heart, climb all the mountains I missed climbing before, and stay put in my native country.

• United States
25 Sep 09
oh that is what I am talking about, live life to the fullest. Have you really climbed any real mountains?


• Beaconsfield, Quebec
25 Sep 09
A part of me might want to be a child again, and not have to think too much about job, just be able to play and run around, and other things like that. But at the same time, I really enjoy what I have now. I'm really happy.

• China
25 Sep 09
If I can be a child again, I would like to Learn English both oral and writing. English is very important for me. Now I work in a foreign company, better English can be improved me get better promotions and earn more money. If I earn more money, I would travel several countres and send my child to go abroad to study.

• Malaysia
25 Sep 09
I would do it. Well as a child we were innocent and not knowing many things. The excitement was pure and thrilling. And of course, we don't have to worry about money. Its really hard to make a living these days. Kids only concern about playing and exploring. And we can be adorable too.




• Philippines
25 Sep 09
Yes! haha. Back then we are praised and adored so much. Told to be very cute and lovely not like now. hahahaha. But i remembered before, I together with my siblings ask for a peso(just equivalent to .02 cents in US dollars) from our father everyday just to buy a biscuit or candy. Guess i did worried about money when i was just a child. haha. It was soooo much fun.

• Malaysia
25 Sep 09
Yes, but our point of view about money is totally different when we were a kids. Even a cent brought joy to us and bought candy and ice creams and happy spent on it. Now, all the bills and rent to pay, the food to put on your table sometimes give us a headaches. Haha...




• United States
25 Sep 09

In some ways I would love to be able to go back knowing what I know now and relive my childhood. I would love to retake in the growing up process and to be able to spend the amount of time I did with my siblings seeing them the way I do now instead of the way I did then. I would like to be able to remember a time when my parents were there with me no matter what and all I had to do was go hang out at school. I remember how fresh and wonderful life was back then. How easy and simple things were. I dont remember ever being stressed like I am most days now. I dont remember even thinking about money or insurence or technology. I just remember happiness and love.

So yes I would love to relive most of it (I could live without the awkward teenage years)

• Philippines
25 Sep 09
ahahaha. You're absolutely right. I hate stress and I think it's non-avoidable by now with all our duties and responsibilities at hand. It's really nice to just play and play and run and be free like a child. Reading from your response makes me want to spend more time with siblings, parents, and grandparents since it's never too late for me to do that. I would never have realized that this easy without your response. Thank you so much :) Wish the genie is true :)

• Garden Grove, California
26 Sep 09
hi shadow no no no,my childhood was not all that great,I'was shy and scrawny and not too pretty, but teens or thirties, thirties would be great but not to be a poor shy picked on scrawny little girl whom the older kids bullied no no no. I have not done any awful things in the past so have no regrets there, in fact I have worked for many years helping sick people so that is not awful at all.