Are we all One Family?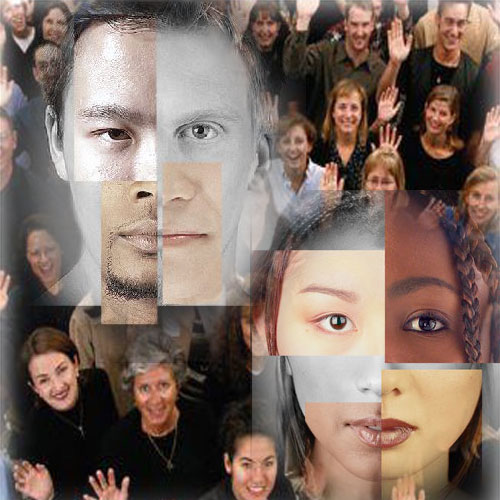 Philippines
September 27, 2009 12:01am CST
My lotters, How do you feel about people of a skin color or ethnic group different from your own? Do you view them as equals? Before you comment please see contemplate the picture attached. See right or below... As you can see if we paste different pictures in one face..."Humans are genetically homogeneous," or essentially THE SAME! Discoveries in genetics have confirmed the fallacy of racism.... We are but one Family! What do you think? Do you agree? Or disagree? Please let the mylotters family about your opinion on this subject! Thanks.
2 responses

• Philippines
28 Sep 09
I can say that we are all equal. God created us by his own image. Yes we do have difference because of our genes but if were going to observe we are created equaly. We have one nose, two eyes so we can see, 2 ears so we can hear and mouth so we can communicate. We are one family in this worlf and we are equal no matter how rich we are or how poor we are. No matter what nationality we have. We are born equal.

• Philippines
28 Sep 09
Kabayan, Youre right, we are but all equal. We all from one family. We are born equal.

• New Zealand
27 Sep 09
We are all the same inside. You see (i'm taking the biological point of view here.) back in the day when us humans were evolving. In the hotter parts of the globe like Africa people who were whiter were more prone to getting sunburn and dieing, the darker people got it less do to more malenan (excuse my spelling) in there skin so they could go on to reproduce and make darker babies. So really we are all the same just due to the different enviromental conditions of the world some of us look different.

• Philippines
27 Sep 09
Hey, We have the same point of view. Maybe the Creator want to have a variety. So he made white, black , brown. But to sum up we are all but humans with the same abilities and talents. Having the ability to love and to be loved. Thanks.