what is the best moment of the day?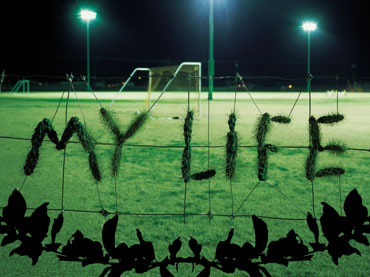 India
4 responses

• Malaysia
23 Dec 09
Well, the best moment I have so far was the moment when my first baby boy was born. It's really the precious moment in my life. It's a mixture feeling, it consists of real pain and excellent joy. I am really happy to see my lovely baby around with me. HE's such a precious gift to me!


• India
23 Dec 09
Hi friend, really that is a amazing feeling, a baby can bring joice to anyone life. And god has given you ultimate gift.

• New Zealand
27 Sep 09
The moment when you aren't worring about anything. It depends somedays after a long stressful day the best part is when your head hits that pillow. Or if you're going to do something you like it'll be waking up. For me in general it's dinner time. It's a time to think, relax and give no worry to whats going on in life. Even if everything around you is going wrong dinner will be there to let you think about it.

• China
27 Sep 09
I think the moment when my head hits the pillow is really the most wonderful moment in a day. Working hard during the day and studying in the evening make me busy and tired everyday. Only in bed I feel relaxed and contented. What a meaningful day!

•
27 Sep 09
I like early mornings, between 5-6. Dawn is just breaking (well, depends on the season) and everything is still and quiet. My kids and husband are not yet awake. I feel like I have the whole house to myself. It might be difficult to wake up early but once I am up, I'm glad I did it. I could enjoy a cup of tea by myself while pondering on my chores. I feel very alert and am looking forward to the rest of the day (provided I have slept well).

• India
27 Sep 09
I just love the beginning of a fresh new morning, I'd say, except when it rains . I usually wake up early rather than late, and mornings are very precious for me. I like the beginning of everything. the morning is the beginning of a day and I like to think of it as the beginning of architecture.