GRAPHIC CARD COMPARISON ATI and nVidia for Computer GAMING!!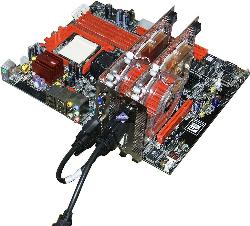 Malaysia
November 14, 2006 2:02am CST
which one is better between this two most powerfull graphics card today, ATI or nVidia?, why you choose the ATI graphic not nVidia or equivalent?. But now, ATI corp. is already owned by AMD and in my sight, ATI graphic card got decreasing in both design and performance between nVidia, and ATI late 5 months for the newest technology that fully suppport with directx 10. And for nVidia graphic card, this company produce smoothly the new technology, specially for gamer. After all this information, if you are the gamer and want to upgrade your graphic card to become most powerfull, which platform do you choose???
No responses